TalkBanStop receives three-year funding boost to continue availability of free tools and support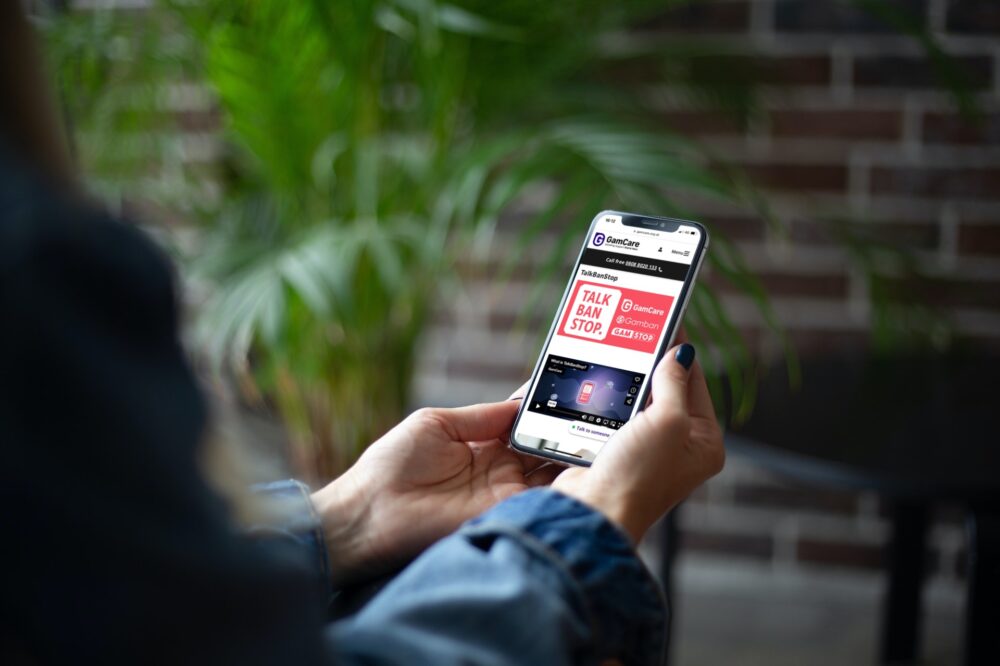 TalkBanStop
– a partnership between GamCare, Gamban, and GAMSTOP – is today announcing it has secured a funding extension for three years from GambleAware to continue providing free tools and support for people struggling with their gambling.
TalkBanStop advocates the layering of different tools and support, which is evidenced to be more effective than using a single tool in isolation. To date, it has helped contribute to over 12,000 people installing blocking software from Gamban for free.  
Launched in late 2020, the partnership brings together practical free tools and support which can help people stop gambling and have a successful recovery. It offers a combination of personal support via GamCare's trained advisers, free access to Gamban blocking software through the National Gambling Helpline, and signposting to the GAMSTOP self-exclusion scheme. 
Additionally, the partnership was highlighted as being effective in helping people to stop gambling online in an evaluation by Ipsos in 2022, helping improve people's financial situation, enhance relationships and improve their overall wellbeing. 
The renewed funding will continue to provide free blocking software licenses from Gamban and raise awareness of the benefits that using all three layers of support can have for those who want to stop gambling. It will also aim to encourage more people to also make use of bank gambling blocks as an added layer of support.  
Anna Hemmings, Chief Executive at GamCare
:
"We're delighted to secure long-term, sustainable funding for the TalkBanStop partnership and to continue delivering towards our shared aspiration of reducing gambling-related harms. Since we started the partnership there has been great value in combining our expertise as organisations and we look forward to collaborating even closer in the years ahead. 
"What we've seen over the past few years is that people are giving themselves the best possible chance to stop gambling when they use all three steps of TalkBanStop, which is why it's so vital there is no pause in the free availability of these tools and support." 
Anna Hargrave, Chief Commissioning Officer at GambleAware:
"Enabling people to access help to reduce or stop their gambling is essential. As commissioners of the National Gambling Support Network, we understand the importance of making sure people have access to the tools, helps and support they need. This is why we're delighted to announce our continued funding of TalkBanStop and its providers as they continue to do this. 
"Since its launch, the TalkBanStop partnership has provided vital support to thousands of people experiencing gambling harms, with its layered approach offering a range of tools to help tackle the often complex needs of those who need help most."