GamCare is an independent charity and we are the leading provider of information, advice and support for anyone affected by gambling harms across Great Britain. We offer a wide menu of free, flexible and confidential support to those affected by gambling problems, as well as a range of training, outreach and risk reduction programmes across England, Scotland, Wales and now Northern Ireland (with our youth outreach programme).
You can use the links on this page to find out more about our outreach, risk reduction and education programmes.
GamCare is committed to ensuring that our outreach and training events are accessible to a wide range of audiences. Find out more about the adjustments we can make to our training.
Referring clients to support and treatment
If you work with people affected by gambling harms – or you think you might – our team can support your clients to change their relationship with gambling and improve their quality of life through face to face, online and telephone therapeutic interventions. There is no wrong door to accessing our treatment services.
We know that frontline professionals have varying levels of time that they are able to spend with clients, and the depth of relationship between professionals and their clients also depends on the situation. As well as a formal 'screening tool' such as the GAST-G, we have developed a simpler 'trigger question', which will flag the need for a further conversation or screening. The guidance included in this flowchart is designed to help you implement this.
We can provide FREE training for your team(s) to help you identify people who may be experiencing gambling-related harms, provide structured brief interventions and refer into the most appropriate support services. Get in touch for more information: [email protected]
If you would like to refer a client for GamCare support please find your local service or contact our Advisers via the National Gambling Helpline 24 hours a day.
We are also very happy to attend team briefings or training events to ensure your teams are confident to refer to our services. Get in touch for more information at [email protected] 
Using the National Gambling Helpline logo
Organisations who would like to refer their clients, service users or customers (e.g. for other charities offering fundraising activities linked to gambling) to GamCare for help and support can use our 'National Gambling Helpline' logo on their websites and/or printed materials. You will need to confirm you adhere to our conditions of use before we supply the logo to you. Contact [email protected] for more information.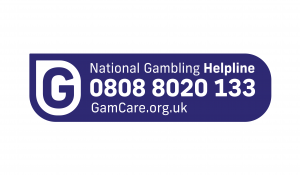 If you would also like to order free support leaflets and/or posters you can do this here.
Find out more about our work programmes below >>