Blocking software
Blocking software is a type of computer programme or app that stops you looking at specific websites or services. 
Many people tell us blocking software is a useful tool if they find it hard to control their gambling.
There are two kinds of blocking software:
 Gambling-specific blocking software, which is designed to block gambling websites.

 General blocking software, which is designed to block any sites you want and set access permissions or parental controls.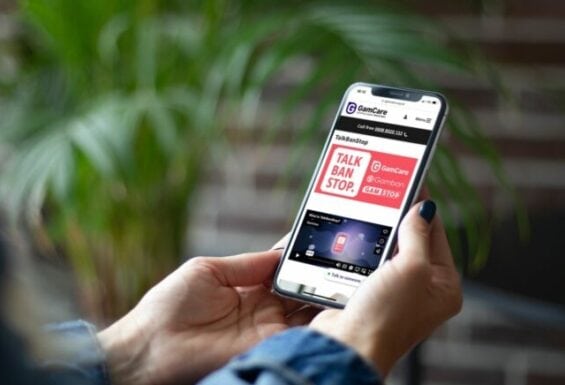 Gamban
We are currently working with Gamban to offer free access to their blocking software alongside other tools and support including GAMSTOP self-exclusion, as part of our TalkBanStop partnership.
Speak to our National Gambling Helpline to receive a free Gamban licence for up to 15 devices.
However, there are a range of other products available that you might prefer, which we've listed below. These are examples of gambling-specific blocking software. Some of these are available for free, some might ask you to pay.
Gamblock
www.gamblock.com (Windows computers and Android phones)
BetBlocker
https://betblocker.org/ (Windows, Linux, Mac, iOS, Android and Fire OS)
Netnanny
www.netnanny.com – Netnanny is a general blocking software and has capability on Windows computers, ioS, and Android phones.
Frequently Asked Questions
Where can I find blocking software?
We have listed some of the products available. We encourage you to do your own research to find out which is the best product for you. Please remember that GamCare cannot be held responsible if there is a problem with the software you choose.
For smartphones and tablets, you can also search on the App store or the Google Play. If you are using iOS, on an iPhone or iPad, you can also use the inbuilt parental blocker that will stop you being able to look at to gambling related content. Get someone else to set it up for you so you don't know the password.
Will blocking software stop me gambling?
Adding blocking software on your devices is a great start, but a combination of practical tools and support can often be the key to making a lasting difference.
You can talk through all the options available with our Advisers, 24 hours a day – call free on 0808 80 20 133 or live chat here.
What other strategies can I put in place?
If you're starting your recovery journey, we also recommend registering with the GAMSTOP self-exclusion scheme. GAMSTOP will prevent you from accessing accounts with all British licensed online gambling businesses for free, from six months up to five years, and will also make sure you don't receive further marketing messages from gambling businesses during this time.
You can also block gambling transactions through most bank and building society accounts now. To find out which banks offer these blocks and how to enable them, click here.
You could contact your Internet Service Provider (ISP) and see if they offer an option to opt out of all 'Adult' sites or if they can offer you anti-virus software which allows you to block certain areas like gambling.
If you would like to stop receiving email or text message marketing from gambling businesses, you can find more information here.
If you want to explore any of these options or find further support at any point, talk to us.