Talk to us now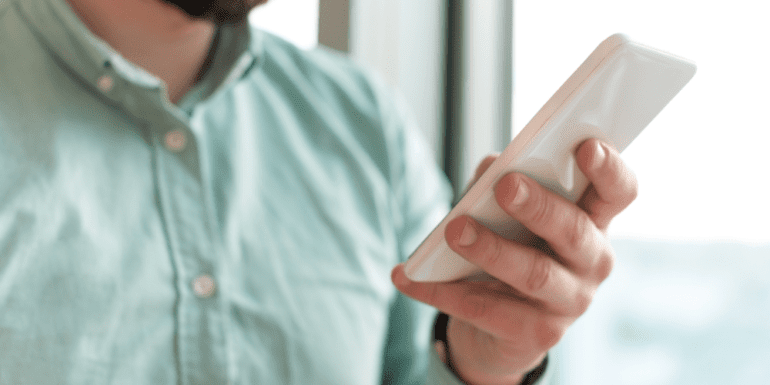 The National Gambling Helpline
 We give confidential information, advice and support, free of charge, for anyone affected by gambling harms in England, Scotland and Wales.
You can speak with our Advisers one-to-one over the phone or on live chat 24 hours a day, every day of the year.
We will listen to what is going on for you, and talk through options for support in your local area, online or over the phone.
Feeling anxious about calling the Helpline? We understand. We have put together an article with common questions and concerns people have about contacting for support. Have a read of what you can expect first >>
Live Chat - how to get started
To start a live chat (one-to-one with an Adviser), click on the link below. You will be prompted to enter a username of your choice.
When you have done this, it will open a chat window where you and the Adviser can type messages to each other. This chat window is completely private and secure.
Start chat now
GamCare is part of the National Gambling Support Network.
The National Gambling Support Network is a network of organisations working together to provide confidential treatment and support for anyone experiencing gambling-related harms, free to access across England, Scotland and Wales.
The National Gambling Helpline can refer you into local support services provided by GamCare or by providers across the Support Network.
Live chat is only available to users in England, Scotland and Wales. If you are outside of these areas, you can access online support via Gambling Therapy.
If for any reason you have issues with your internet connection while using live chat, please press 'Retrieve Message'. Do not refresh the page. If you still have problems connecting, you can also call us free on 0808 80 20 133.
Need urgent help?
If you need help right now and are not able to reach us you can contact Samaritans on 116 123. You can also contact HOPELineUK from Papyrus if you are under 35, on 0800 068 4141.
In an emergency, or if you or someone else is in danger, please dial 999.
Accessibility
If you are deaf or have a hearing impairment, you can also use our services with the help the Next Generation Text Service. Find out more.
If you would like to use the Helpline in a language that is not English please let us know and we will connect to the LanguageLine service to help you.
Just wanted to thank each one of you for all the help and advice during my journey dealing with problem gambling. You all honestly saved my life during early stages of my recovery and the support and time spend listening to me on the NetLine is much appreciated. Thank you for showing me the way …
Frequently Asked Questions
Calls to the National Gambling Helpline are free from landlines and mobile phones in the UK and do not show on itemised bills. Calls from BT phone boxes are also free. Some other public phone operators may charge you to call.
You will be talking to a GamCare Adviser who is trained to listen and help people affected by gambling problems. They will listen to you carefully and encourage you to talk about what is worrying you.  Not only is telling someone often a relief it is also an important first step in dealing with the problem. The Adviser can also connect you with GamCare treatment services across the UK, either face-to-face, online or over the phone.
If you are looking for help for a friend or family member affected by a gambling problem, the Adviser can also help. They will suggest ways you can support and encourage them to seek help. We can also help you deal with the effects of their gambling on your own life.
We offer 24 hour support. If all our Advisers are busy, you can leave a message including your name and a number you are happy for us to call you on. We will then call you back when an Adviser is available, or at the time you have specified if possible.
Yes. Whatever you say will be just between you and the GamCare team. 
We only share information about you with others if: 
you ask us to;

we believe your life, or someone else's life, is in danger;

you're being hurt by someone in a position of trust, like a partner, carer or friend;

you tell us that you're seriously harming another person / people.
Our advisers do sometimes need to discuss their work with their supervisors or other team members to make sure the people we support get the right help, however we will keep everything anonymised wherever possible.
Remember you don't need to give any details that identify you during the call at any time, if you do not wish to.
Do I need to give my name, and will you be able to see my location?
We will not be able to see where you are and we won't ask you to tell us if you don't want to. You don't need to tell us your name or who you are either. For a web chat, you can choose any screen name, it doesn't have to be your real name.
If you decide you want us to refer you for free GamCare treatment, we will need to take some personal details from you. This will be explained during the call or chat.
How often can I contact you?
When you get in touch with us, you can take as much (or as little) time as you want. Some people contact us just once, some people get in touch several times. We may sometimes suggest a call back from one of our team. 
If you feel you need to speak with someone more often and more long-term we will help you find the right person or organisation for you. We can also refer to our treatment services across Great Britain if that's the right option for you.
You can also join our Forum for ongoing peer support – find out more here.
Do you record calls and chats?
Calls will be recorded to ensure we can monitor the quality of the service we are giving and to keep you safe, and a copy of each chat is stored in our secure database. Call recordings are deleted after 28 days.
Will my call show up on bills?
Freephone numbers do not usually appear on itemised telephone bills. But if someone else uses the last number redial function on your telephone after you have spoken to us, this will dial us again. It is a good idea to find somewhere quiet and private to call from if you want to talk about something difficult or personal. 
For more information on confidentiality and data protection please see our privacy notices.
Abuse and Harassment
GamCare operates a zero-tolerance policy with regards to the abuse and harassment of our employees. The continued use of inappropriate words or behaviour causing distress and/or constituting harassment will result in you being blocked from accessing our Helpline services, and if appropriate, your details being passed on to the appropriate authority.
Abuse and harassment includes:
Threatening or abusive language, including excess swearing or offensive remarks
Derogatory racial, religious or sexual remarks or behaviour
Inappropriate language (including when under the influence of alcohol or other substances)
Intimidation, threats of violence or threatening behaviour
Continual or repeated calls to harass our team
Any explicit or implicit challenge to the safety, wellbeing or health of any member of our team