Policy and Research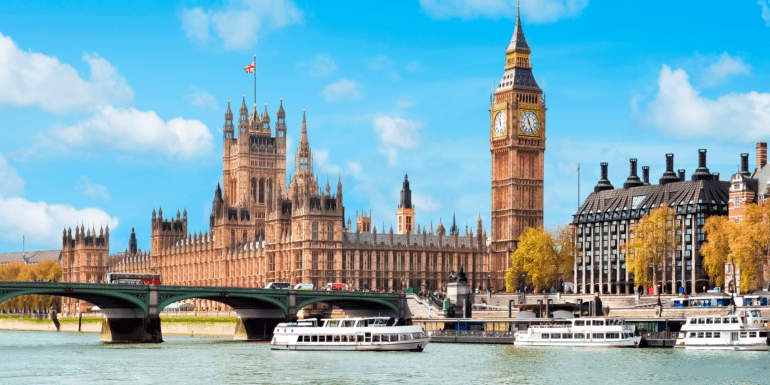 At GamCare we represent people that use our services across the four nations by influencing government and developing policy to ensure that those affected by gambling harms can access safe, confidential, well-funded support services and treatment. 
GamCare provides a powerful and collective voice to raise the profile of gambling treatment and support amongst the public, government, regulators, the media and various other stakeholders. 
We aim to achieve this by: 
Enhancing engagement with our audiences and service users

 

Communicating the central role of gambling treatment and support 

 

Influencing decision making

 

Supporting people experiencing gambling related harm

 

Working in partnership with key stakeholders

 
Gambling White Paper - Initial Response
Following the release of the long-awaited Gambling White Paper on April 27th 2023, we published our initial response.
Read here
What we are working on...
The Gambling Act 2005 is currently under review, and there is the possibility that significant changes could be made to the way gambling is managed across Great Britain. As part of the review, the government has consulted with businesses and the public, asking what should be done to solve some of the issues currently associated with gambling.  
We have put the voices of our service users right at the heart of this process, so we have submitted a response to the government's consultation based on our experience of working with the now more than 40,000 people who use our support services each year, and the hundreds of people who responded to our own survey about the Review. 
You can read our full response here >>
What we want to see: 
Increased inves

tment in research, education and treatment to protect and support those at risk of or experiencing harm fro

m gambling.

 

Investment in inclusive support that reflects the needs of young adults, women, and members of

ethnic minority

communities, who are currently under-represented in treatment services.

 

More safer gambling messaging to be used by gambling businesses – including clear signposting to the National Gambling Treatment Service.

 

A collaborative approach to finding the right combination of measures to regulate online gambling and reduce gambling harms.

 

Consideration of greater resources to be given to industry regulation, reflecting the true scale of the sector, and the introduction of an Ombudsman to deal with complaints from the public.

 

GamCare's Safer Gambling Standard to be highlighted as a useful quality mark for licenced gambling businesses, to signify best practice for consumers.
We will keep you updated as the review progresses. 
Gambling Act Review: Northern Ireland
Northern Ireland is also holding a review of their gambling laws. We have put the voices of our service users right at the heart of this process, so we have submitted a response to the government's consultation based on our experience of working with the now more than 40,000 people who use our support services each year.
The review will consider:
Regulations surrounding online gambling.
A levy on operators to raise money.
Making gambling contracts enforceable by law.
Making it illegal for children to play games even when supervised by a paying adult.
The creation of a mandatory code of practice for operators.
You can read our full response here >>
Across GamCare, we offer a range of programmes to ensure those harmed by gambling can get free, fair and confidential support and training, outreach and risk reduction programmes across England, Scotland, Wales and now Northern Ireland. Our programmes and their accomplishments are at the heart of our work with government and partner organisations, helping us secure better outcomes for people. 
Gambling Related Financial Harm 
Bringing together key sectors including debt advice, banking, gambling treatment and the gambling industry, our Gambling Related Financial Harm programme is a unique cross sector approach to develop new initiatives and resources to improve understanding and help available for those affected by financial harm. Read more >> 
Women's Programme 
Our Women's Programme is at the forefront of providing information, support, research and raising awareness of the issues faced by women harmed by gambling across England, Scotland and Wales. Read more >> 
Criminal Justice 
Our Criminal Justice Programme addresses the links between gambling disorders and crime, working with those in the Criminal Justice System and prisons to help address the harms caused by gambling. Read more >> 
Youth Programme 
As the foundation of our work with young people. Our youth programme provides thousands of young people and professionals across the UK each year with education to spot the signs of harmful gambling across England, Wales and Northern Ireland. Read more >> 
Find out more...
For information on how to take part in workshops and focus groups, contact [email protected].
For press and outreach, contact [email protected].
We can't deliver our work without the active participation and help of everyone working to ensure better gambling treatment and support services. As we develop our policy and research work, the kinds of things we'll be looking for your help with will include: 
Giving us your views as we develop our policy thinking e.g., by taking surveys, feeding back on draft papers or reports, testing our messaging and helping us plug our evidence gaps

 

Championing our work on social media and through your personal and professional networks

 

Blogging for us to share your experiences, reflect on new findings, and informing the public about our work

Attending any workshops or events that we may host as part of our work

 
If you'd like to get involved in our future work, please email [email protected]. We'll be updating our policy pages with all of the latest opportunities, as well as our latest publications, consultation documents and events, so please do check back often. 
Please note that GamCare does not offer paid posts, advertising space or advertorials. If you would like to provide blog content regarding an issue connected to problem gambling, subject to review we may be able to publish this.
Get the latest GamCare News, subscribe to GamShare
Subscribe to get our monthly newsletter direct to your inbox
Click here