TalkBanStop campaign highlights impact in reducing gambling-related harms following first year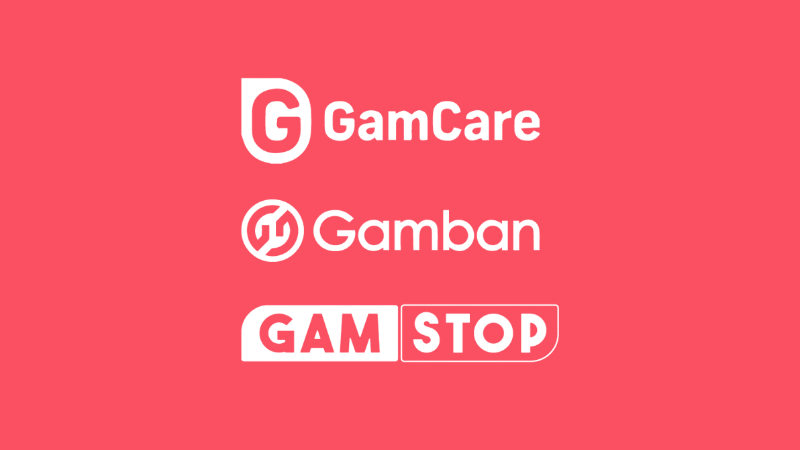 A new independent study from Ipsos, announced today, highlights the positive impact that TalkBanStop – a partnership between GamCare, Gamban and GAMSTOP – has had in helping people to stop gambling following its first year as a pilot programme.
The partnership brings together practical free tools and support which can help people to stop gambling and maintain a successful recovery. It offers a combination of personal support via GamCare's trained advisers, free access to Gamban blocking software which can be installed on multiple devices, and signposting to register for the free self-exclusion scheme, GAMSTOP.
Since the partnership launched, Gamban's blocking software has been downloaded for free more than 9,000 times.
Evaluated by Ipsos, the research* highlights the impact the tools have had in helping individuals to entirely stop or reduce their gambling online, with those making use of both Gamban and GAMSTOP, as well as using bank blocking software, the most successful in stopping online gambling.
For those individuals who did stop or reduce their gambling online, a noticeable reduction in gambling-related harms was observed. Respondents engaged with the partnership reported an improvement in:
Financial situation – people reported being in a better position financially, even just a few months after implementing the tools. Some reported they were even able to start saving again.
Enhanced relationships – participants reported they were enjoying better relationships after implementing the tools. Many remarked they were able to be more open about their gambling and showcase how they were dealing with it through the tools.
Overall wellbeing – people's wellbeing was also a key area of improvement, with better sleep and a more positive mindset.
Performance at work – respondents also reported they were able to focus more at work and were not getting distracted by gambling during work hours.
One anonymous participant commented: "It gives you the stonewall that you need, that you've got to have in order to stop and then, once you've stopped, then you can start doing the work on why you did it and what the real problems are behind it. And that's where the counselling was excellent because it did help me to realise what the real problems were."  
Anna Hemmings, Chief Executive at GamCare, commented:Since the TalkBanStop partnership started we've seen a huge value in pooling our tools and support together to help people stop gambling online. Throughout the pilot year we've seen how having all three of our interventions, layered together, have amplified the impact for individuals who need them most.
Anna continues: "Additionally, what we've heard from people is the value in using gambling transaction blocks offered by banks as an added layer of protection. While the tools and support have been effective, the bank blocks are shown to go one step further in restricting payments in land-based gambling venues such as betting shops. Going forward, we hope to work with more financial services to highlight the positive impact that TalkBanStop can have."
In January this year, the three organisations announced that the campaign had secured an additional one-year extension from a regulatory settlement approved by the Gambling Commission. The additional funds will be allocated towards the provision of free Gamban licences, increased marketing of the free tools and support available, as well as ongoing evaluation of the success of the partnership.
You can also rewatch a webinar where Ipsos MORI discuss their findings alongside GamCare, GamBan and GAMSTOP here.
*Insights taken from Ipsos: Final Evaluation of the TalkBanStop Pilot.