TalkBanStop: Trio of free tools to help you stop gambling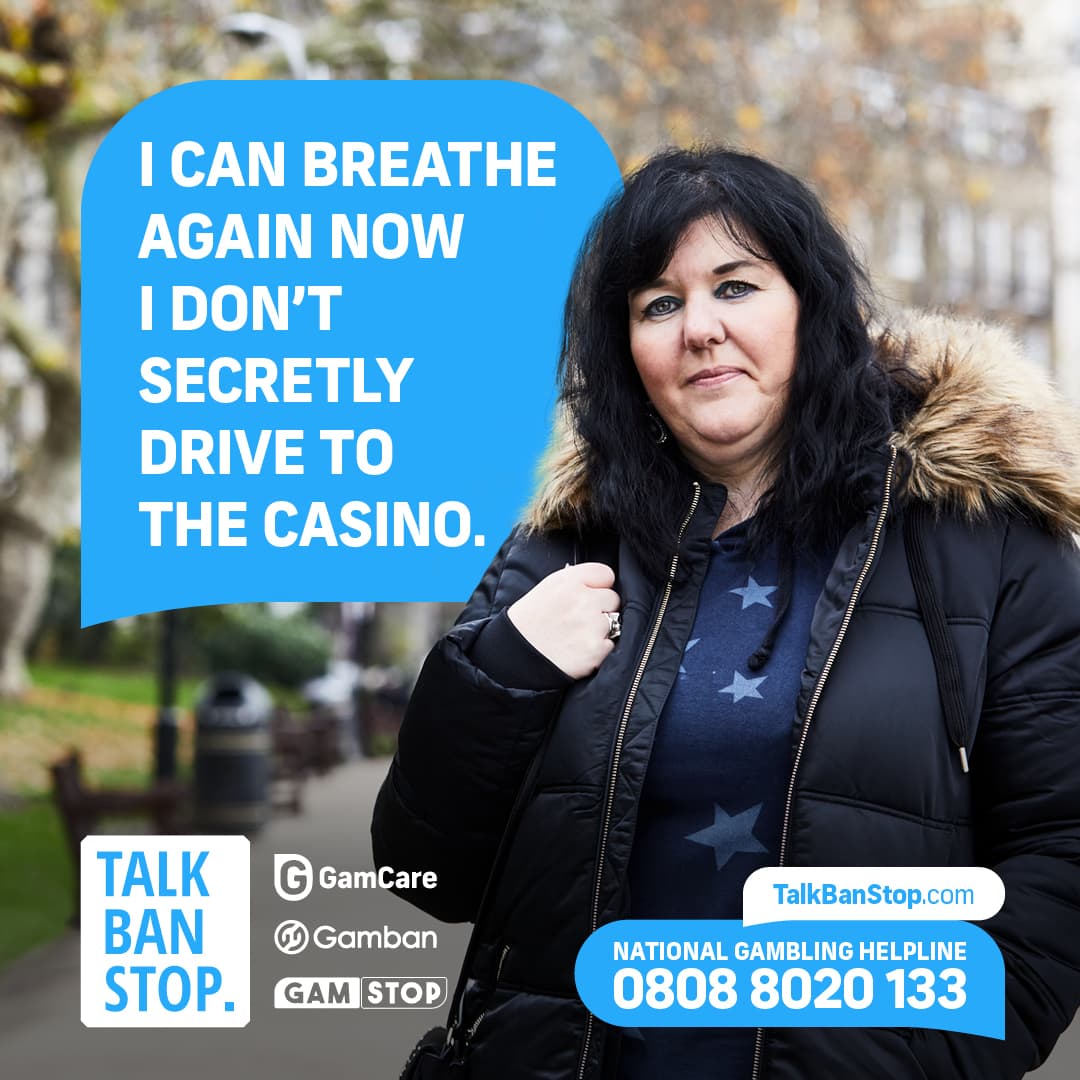 We know that lockdown has been a troubling time for many people. To help people struggling to control their gambling, and their loved ones, our new campaign TalkBanStop is encouraging people to make the most of the free tools and support that are available this spring.
We've teamed up with Gamban and GAMSTOP to provide a trio of free support and practical tools to help gamblers kick-start their recovery journey this year.
Talk: GamCare offers 24/7 support every day of the year through the National Gambling Helpline – over the phone, or live chat. Our trained Advisers can offer support and expert advice about the tools on offer, as well as connecting you to further support wherever you are in the UK.
Ban: Gamban blocking software (to block access to gambling sites and apps on up to 15 devices) is now available free for anyone calling the National Gambling Helpline, or who use GamCare's support and treatment services. Gamban can be used throughout your household.
Stop: Free GAMSTOP self-exclusion, which blocks you from accessing your online gambling accounts or creating new ones, and makes sure you don't continue to receive direct marketing from gambling companies.
This combination of tools and support, backed by the National Gambling Treatment Service, is vital to adding additional layers of protection for anyone struggling to control their gambling.
For more information visit our TalkBanStop page.