New Lived Experience Newsletter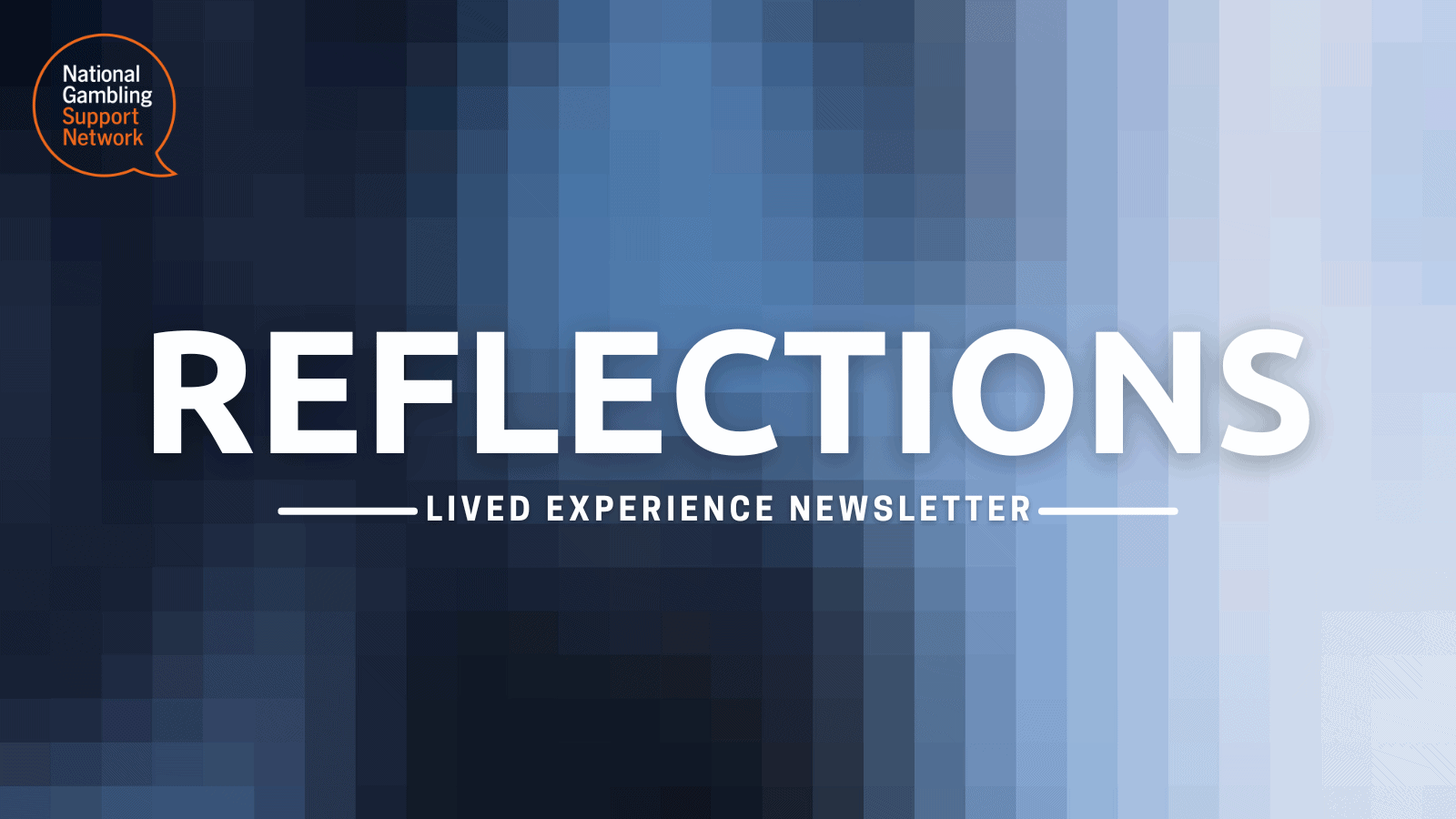 We are launching a new lived experience newsletter: 'Reflections'.
This monthly newsletter is created by and for people with lived experience of gambling harms. It will bring together stories, updates and opportunities from across the National Gambling Support Network (NGSN).  
The development of this newsletter comes from the commitment of GambleAware, GamCare and the NGSN to put lived experience at the heart of the support provided. This work naturally follows from the vital work of GambleAware's Gambling Lived Experience Network and Lived Experience Council, as well as GamCare's growing Lived Experience Forum. This newsletter creates a bridge across the entire NGSN to centrally share important and relevant news with the wider lived experience community. 
The newsletter will be coordinated by GamCare's Lived Experience team, as part of their role as System Coordinator within the new NGSN agreement.  
Colin Walsh, GamCare's Lived Experience Manager:
"I'm delighted to support the launch of a monthly newsletter written by and for people who have experience of gambling related harm. 
"I fully support our ambition to highlight some of the most relevant news stories and great work happening across the National Gambling Support Network, as well as providing a useful resource for people interested in hearing more about the ways they can get involved with organisations across the wider recovery space. 
"I know from my own recovery how difficult it can be to keep track of the latest news, developments or opportunities. I love that we are able to deliver this on a monthly basis direct to people's inboxes and hope it plays a small part in helping people along the way!" 
The first edition (July 31st) is available to read here. Sign up here to get it straight to your inbox in future!