Cost-of-Living Webinar with YouGov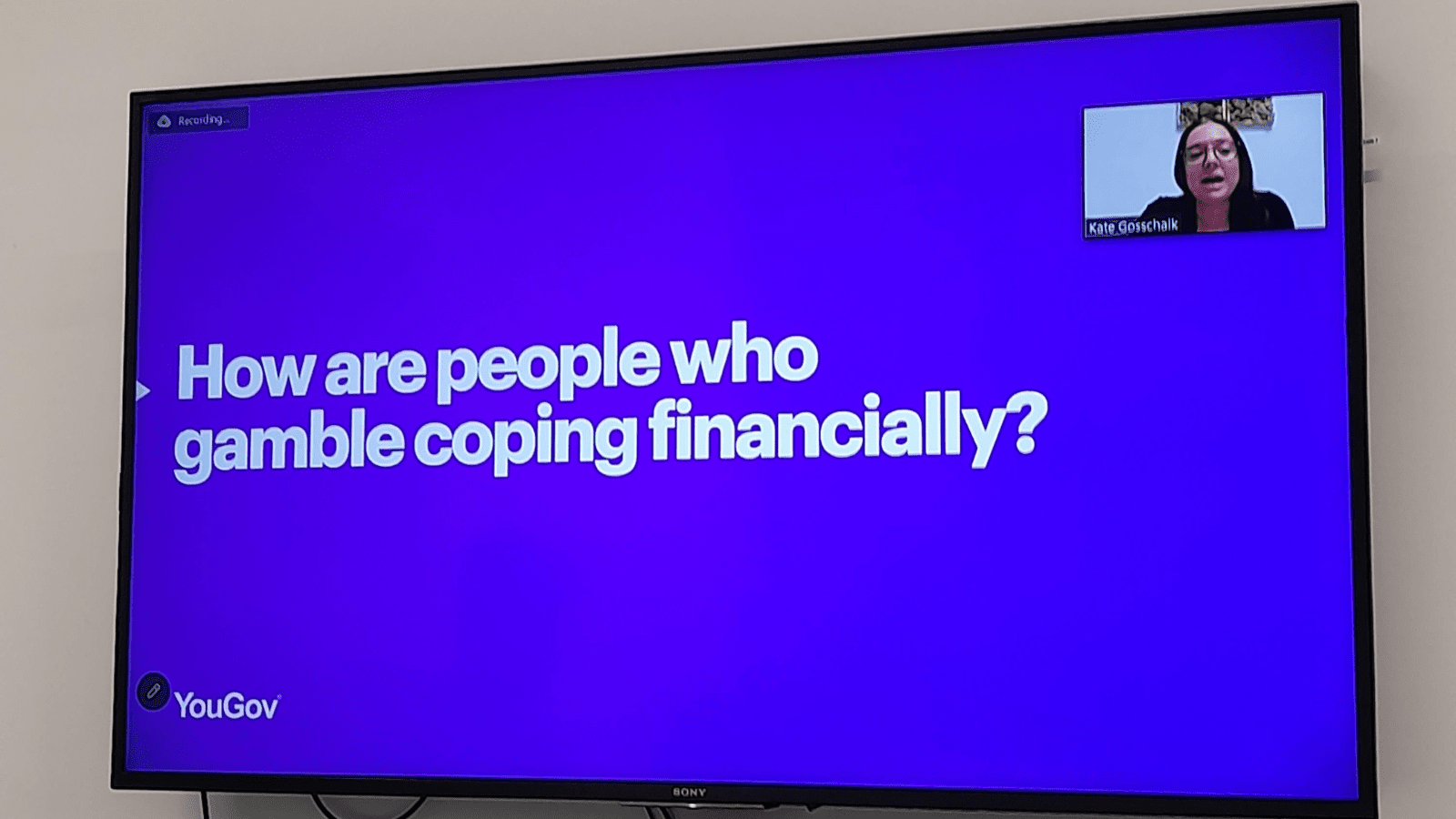 On Friday 31st March, we hosted a webinar exploring the latest data from our research with YouGov on the rising cost-of-living and the impact it has on people's gambling behaviours.
Three panelists joined our CEO, Anna Hemmings, to share their expertise. Kate Gosschalk, Research Manager at YouGov led us through a 20-minute presentation showcasing the research data which focused on a number of key themes, including: what concerns do people who gamble have? How are people who gamble coping financially? What impact will the cost of living have on gambling?
Our Money Guidance Service Manager, Kathy Wade, then shared the latest insights from our Money Guidance Service, which officially launched nationally last week and is now available to reach through our Helpline.
For the final 15 minutes of the webinar, we opened up the floor to questions for a Q&A session. Here we were joined by our final panelist, Helen, who works on our National Gambling Helpline. Helen shared what we've been hearing from callers about the cost-of-living crisis in the past few months and how it relates to the themes discussed in the research data.
In the Q&A, Kate shared how financial behaviour change in this gambling-specific research compares with similar, more general cost-of-living research completed by YouGov. And Kathy explained what banks can do to get people help with their gambling quickly and effectively.
Watch the webinar in full:
If you are concerned about your own, or someone else's gambling, then we are here to support you. Speak to a trained adviser on our Helpline, available 24/7, for free.