How will the Gambling Act Review impact advertising?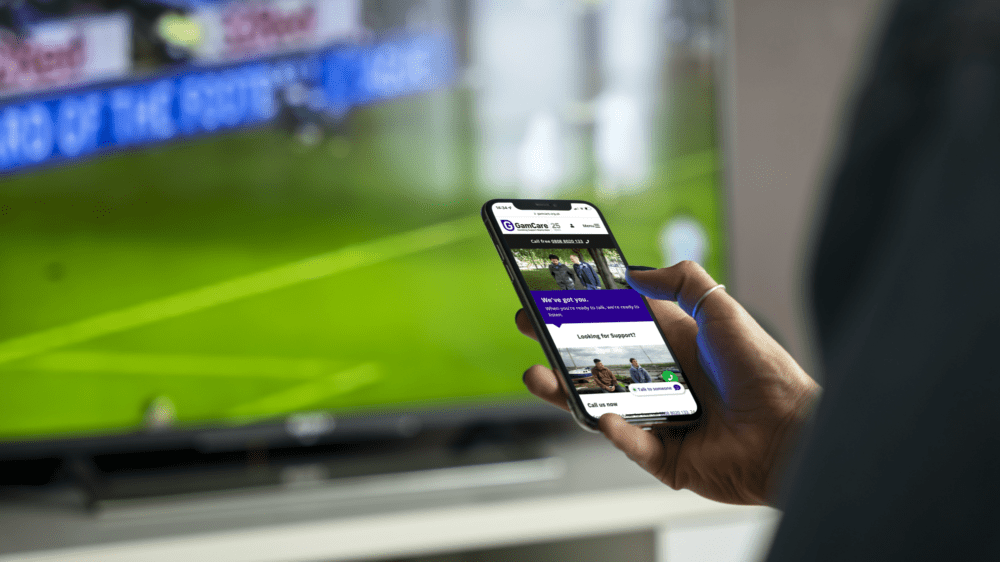 Fiona Macleod, Director of Clinical & Communities, explores how the Gambling Act Review will impact advertising regulation for those who use our services and how GamCare is positioning itself in the run up to the white paper.

From 1st October 2022, the Committee on Advertising Practice started to enforce new protections intended to better safeguard children, young people and vulnerable audiences by prohibiting any content appealing strongly to under 18s, no matter how it's viewed by adults. In practice, the new regulations mean that celebrities, including football players and reality TV stars, are now banned from appearing in gambling and lottery advertisements – as are references to popular video games.  
Our audiences and service users, long concerned by the visibility, prevalence and targeting of gambling advertising to children and young people, will welcome this announcement as an important step in the right direction. In fact, nearly nine in ten respondents to a GamCare survey told us that they believe more should be done to protect children from access to gambling, while 83% believe extra protections should be offered to young adults who gamble.
Furthermore, with 92% of our Youth Advisory Board (YAB) agreeing that gambling adverts can influence children and a further 85% agreeing that gambling adverts shouldn't have famous people advertising gambling products, our YAB has welcomed these important changes from the Committees of Advertising Practice. In particular, a YAB report on the changes commented that the new rules could help limit the influence of advertising to vulnerable adults and young people across a vast range of channels and that it would be a good idea to continue to limit advertising that may lead young people down a gambling path. With gambling and gaming being global in its reach, safety is our YABs most important concern and 100% also agreed that preventing gambling adverts being styled in the same way as a video game would curb the temptation for young people to gamble.
The evidence is clear. We know regular exposure to advertising changes associations of gambling for children and young people, with serious long-term implications. And we know the rise of new forms of marketing through social media are increasing the ways children and young people are engaging with gambling and developing brand loyalty. In fact, as many as 41,000 UK followers of gambling related Twitter accounts are under 16, while children represent 17% of eSport gambling viewers.  
Alongside GamCare's research, GambleAware have examined the effects of gambling marketing and advertising on children, finding that ubiquitous placement of advertising leads to greater exposure and thus a greater susceptibility to gambling in the future. GambleAware also found that young people have lower risk awareness, with only 53% surveyed aware gambling is illegal for under 18s. 
So, can more be done to protect our children and young people from experiencing harm? The general public think that it can. 77% of respondents to a YouGov survey supported a ban on tv and radio adverts before 9pm, a view shared by an influential group of 50 cross-party MPs and Peers.  
Here at GamCare, we're putting our audiences and service users at the heart of our response to the Government's Gambling Act Review. And with 92% telling us that more needs to be done to regulate gambling advertising, they're clear that the now much delayed White Paper can and should bring about a step-change in the way gambling advertisements are distributed and promoted.  
We believe that all gambling advertising should routinely include more prominent and engaging safer gambling messaging, signposting to sources of support such as the National Gambling Helpline and TalkBanStop in a more consistent and helpful way for people to easily access the help and support they need. Analysis of existing 'safer gambling materials' has shown them to be drab and lengthy compared with other adverts such as those offering bonuses.   
Furthermore, at present the onus is on consumers to block access to gambling advertisements on each platform they visit if they wish not to be served with these. We believe this should change.   
With major events in the sporting calendar driving large numbers of gamblers and their loved ones to our helpline, we also believe that the close relationship between sports and gambling advertising should be reviewed. Those who use our services regularly report that the volume of sports advertising they are exposed to can be problematic for maintaining their recovery.
Football shirt advertising has been a widely discussed topic as part of the review, with the government floating the idea of banning sponsorship by operators on football shirts. More specifically, 83% supported a ban on gambling advertising on football shirts and 81% supported a ban on all sporting events.   
Alongside general advertising, we are keen to see action taken to address the incentivisation of high value customers through 'VIP schemes' which have been cited by our audiences as incentivising continued excessive gambling. 82% of respondents to a recent GamCare survey of our audiences, wanted to see VIP schemes banned altogether.  
We know the evidence. We know what works. We will continue making the case for the White Paper to be published as soon as possible, and to futureproof the necessary measures to properly safeguard children, young people and vulnerable adults from harm. 
You can read more from Fiona by following her on LinkedIn.