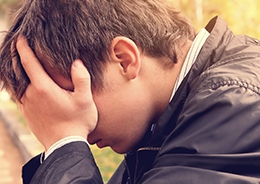 A loan shark is a moneylender who charges extremely high rates of interest, typically under illegal conditions. The Illegal Money Lending Team (IMLT) is a specialist agency that prosecutes loan sharks and supports people affected by this crime.
The Stop Loan Sharks Project targets illegal money lenders, more commonly known as loan sharks. The Teams look into illegal lending and any related crimes. The Project, made up of three national teams (England, Scotland and Wales) is funded by the National Trading Standards Board and works in partnership with local Trading Standards Authorities.
Loan sharking is a criminal offence. Illegal money lenders operate without a licence, often targeting vulnerable people.
How would you know if you or someone you know was involved with a loan shark?
Most loan sharks start out friendly, but their behaviour changes when payments are missed
Few loan sharks advertise, and are often heard of by word of mouth
Most loan sharks offer little or no paperwork
Many loan sharks will refuse to tell you how much you owe, how long you will be paying or what the interest rate is
Many loan sharks will increase the debt and add additional amounts
Many loan sharks take items as security including passports, bank cards or benefit cards
Many loan sharks resort to intimidation, threats and violence
If you have borrowed from a loan shark you have not committed a crime, they have.
To report a loan shark to the Stop Loan Sharks project, call the 24/7 confidential hotline on 0300 555 2222, or text 07860 022 116. All calls are confidential and you can remain anonymous if you wish.
You can also email [email protected], or report a loan shark online here.