Preventing gambling harms: framework for effective education launched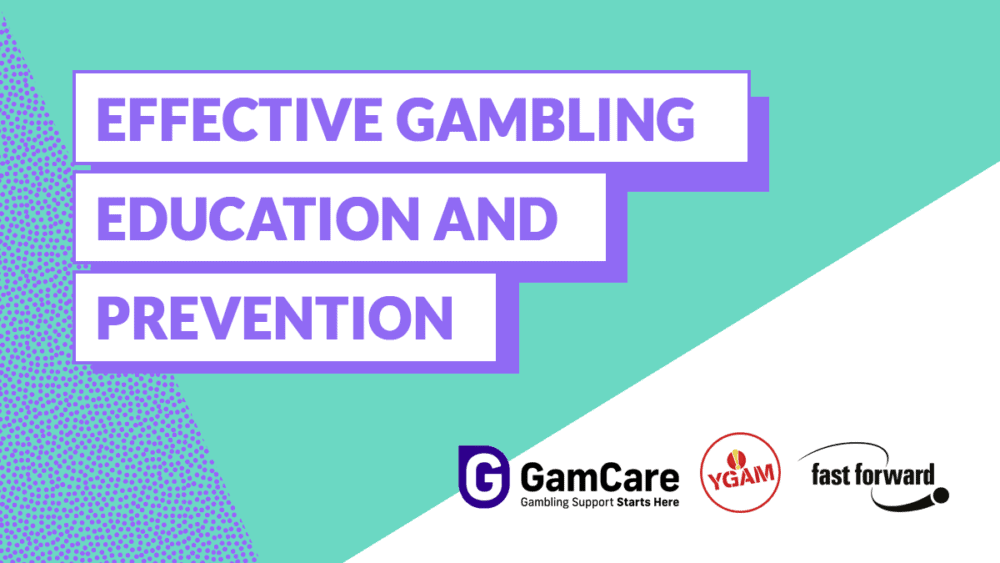 Alongside YGAM and Fast Forward, we have launched a new framework for the UK education sector to use when educating young people about gambling harm.
The Gambling Education Framework provides a set of evidence-based principles to deliver effective gambling education for anyone who works with young people (aged 7 to 24) in a paid or voluntary capacity across a variety of formal and informal settings, including schools in England. 
Established with input from the Gambling Prevention Education Forum which includes organisations either delivering gambling prevention education to children and young people or training practitioners to do so, such as GamCare, YGAM and Fast Forward. These organisations pledge to deliver education in line with the framework, and to act as ambassadors of best practice to others wishing to, or engaging with, gambling harm prevention education.  
The principles developed are evidence-based, produced completely free of industry funding or influence and can be applied to a wide range of educational settings.   
Anna Hemmings, Chief Executive at GamCare:
"We are delighted to launch this new framework working in partnership with YGAM and Fast Forward. We know from our work with professionals that gambling can often feel like an issue that goes under the radar. The framework builds on our existing work with young people and highlights the need for evidence-based solutions that are straightforward, accessible and scaleable. The framework will support professionals to raise the conversation about gambling harms and ensure education on this issue gains parity with education about other risky behaviours."  
Dr Jane Rigbye, Chief Executive at YGAM:
"Taking an evidence-based approach to the prevention of harms is essential. This is the most comprehensive piece of work of its kind and the principles have been developed in line with the PSHE Association guidance on effective preventative education. This framework is a practical resource for the gambling harm prevention sector and the education sector. We can maximise our impact through sharing best practice, exchanging knowledge and insights, and collaboration. We encourage all those working in the sector to apply this guidance."
Allie Cherry-Byrnes, Chief Executive at Fast Forward:
"Fast Forward is delighted to have worked with GamCare & YGAM to create the Gambling Education Framework, we are confident that this will become an invaluable resource for anyone working in education and prevention work focusing on gambling harms across the UK."  
View the framework: Principles for effective gambling education and prevention (pdf)