GamCare Youth Outreach Programme Celebrates First Year Success and Plans to Expand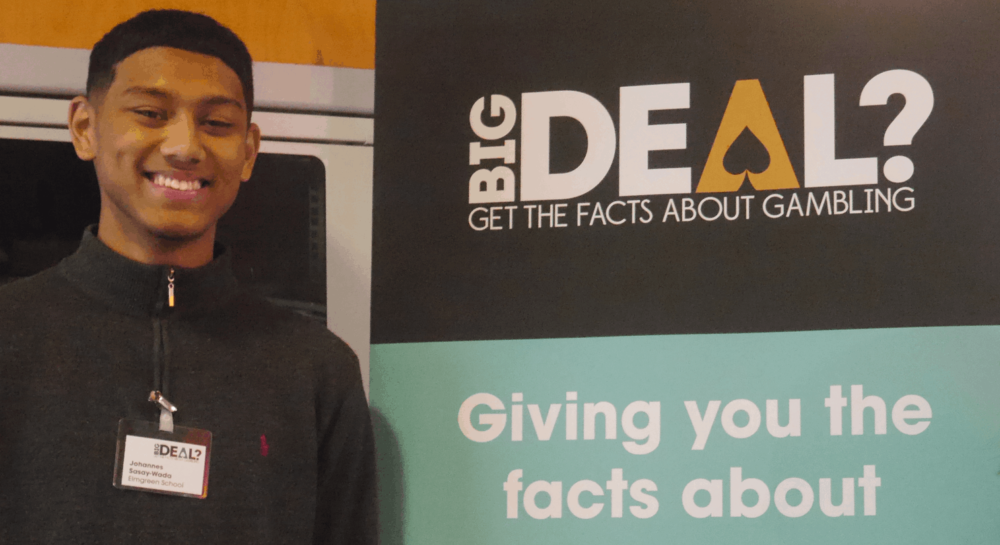 GamCare publishes headline findings from the first-year evaluation of our Youth Outreach Programme and will now expand the programme to another area.
The programme aims to raise awareness of youth problem gambling and educate young people and the professionals working with them about the risks associated with gambling.
At least 1 in 9 young people aged 11 – 16 in the UK engage in some form of gambling each week (IPSOS Mori 2017). The financial, social and mental health impacts of gambling are a major area of safeguarding concern for young people, as many engage with gambling while lacking context around these activities.
Currently working in four regions of Great Britain, GamCare's Youth Outreach programme has delivered free, interactive awareness workshops to more than 2,500 young people aged 11 – 19, and free 'identification and brief advice' training to more than 750 professionals in London, Birmingham, Bristol, and Manchester/Liverpool.
The programme has been evaluated independently by LKMco, who found that 91% of the young people who have taken part in workshops so far reported increased awareness and knowledge to make safer choices around gambling by the end of their session, while 91% of professionals reported never having received training on this topic before and that improved knowledge of warning signs as a result of GamCare training had impacted positively on their practice. When contacted three months after their training, most felt they were more likely to be able to identify a problem early after attending the workshop, and would know where to signpost to.
The programme is also supported by a dedicated website for young people at www.bigdeal.org.uk. The website relaunched in September 2017 and has since seen more than 16,000 unique users access information about gambling and problem gambling, plus interactive resources and forums where young people can share their own experiences.
Megan Pengelly, Youth Outreach Co-ordinator at GamCare, says: "This has been a brilliant year for the programme and we look forward to expanding, with even more interactive and relevant materials for young people and professionals being developed over the coming year. While young people receive no formal education about gambling, our programme ensures that they are given the facts and can make informed decisions, and that the professionals supporting them are skilled to offer the best support possible."
The programme will now be expanding to include a dedicated youth hub in Hull, as well as launching an increased offer for professionals including a one-hour taster session alongside our CPD accredited three-hour sessions.
Read the evaluation report >> BigDeal – Youth Outreach Programme First Year Evaluation Summary 2017-18
If you are a professional working with young people and would like to register for free training, click here.