Gambling intervention in the Criminal Justice System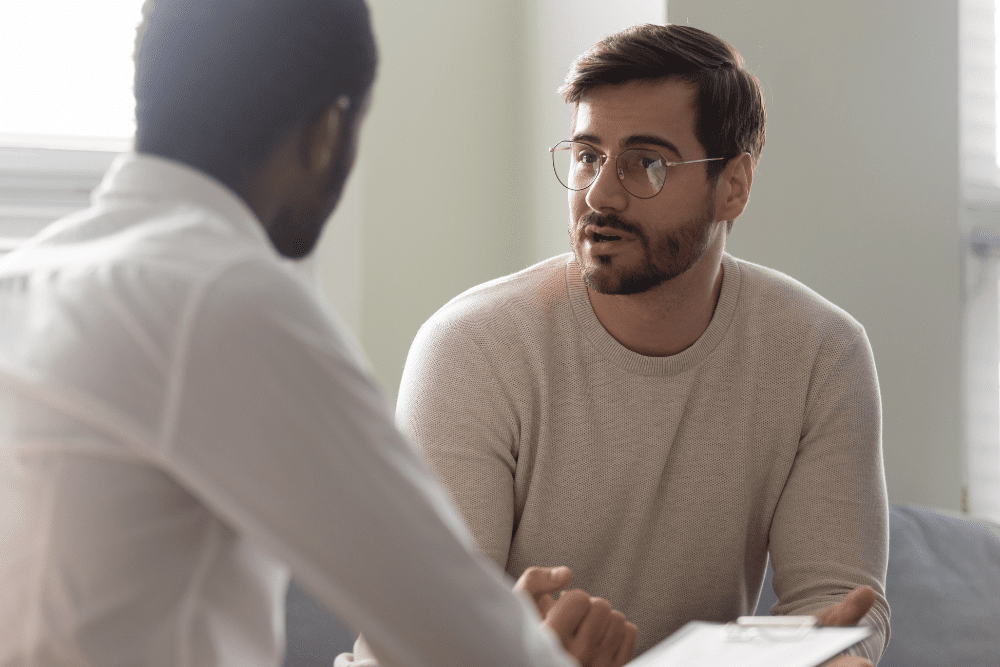 Interventions Alliance and GamCare have partnered to provide a group-work intervention for people in the Criminal Justice System (CJS) to reduce gambling-related harm and reoffending.
What is the programme and how will it be delivered?
The programme has been designed to reduce gambling harms for those involved in the CJS. Based on the theory of Cognitive Behavioural Therapy (CBT), the programme uses the expertise from Interventions Alliance in delivering behaviour change and support programmes to the CJS and GamCare's extensive knowledge of gambling harms and treatment.
The programme is designed for delivery to cohorts of participants either within a custodial setting, upon release or serving sentences within the community.
Skilled programme facilitators will work with groups of up to eight participants to engage them in reflective practices to understand harmful gambling and how to address and manage this behaviour. The programme will be a full support and treatment offer.
Why is the programme needed in the CJS?
Studies have found that there is a higher prevalence of gambling harms in prison populations compared to the national population. However, there is currently a lack of gambling treatment and support available for people in the Criminal Justice System.
The programme is an opportunity to test and pilot a new approach to support people with gambling issues, building on the work that has already been done in relation to gambling and Criminal Justice support over recent years at GamCare, GamCare's network partners, and other providers and working groups.
Packages
There are two different packages which are set over eight modules each lasting up to an hour in length which are available to those in:
Community Services – Involved with probation services for either serving a community service, being post-release and on license or post sentence supervision.
Custody Environment – Serving a period of imprisonment.
To find out more information about the intervention packages and delivery options, please contact either:
Chris Walker – [email protected] or Jack Budgen – [email protected]