GambleAware Launches 'Bet Regret' Campaign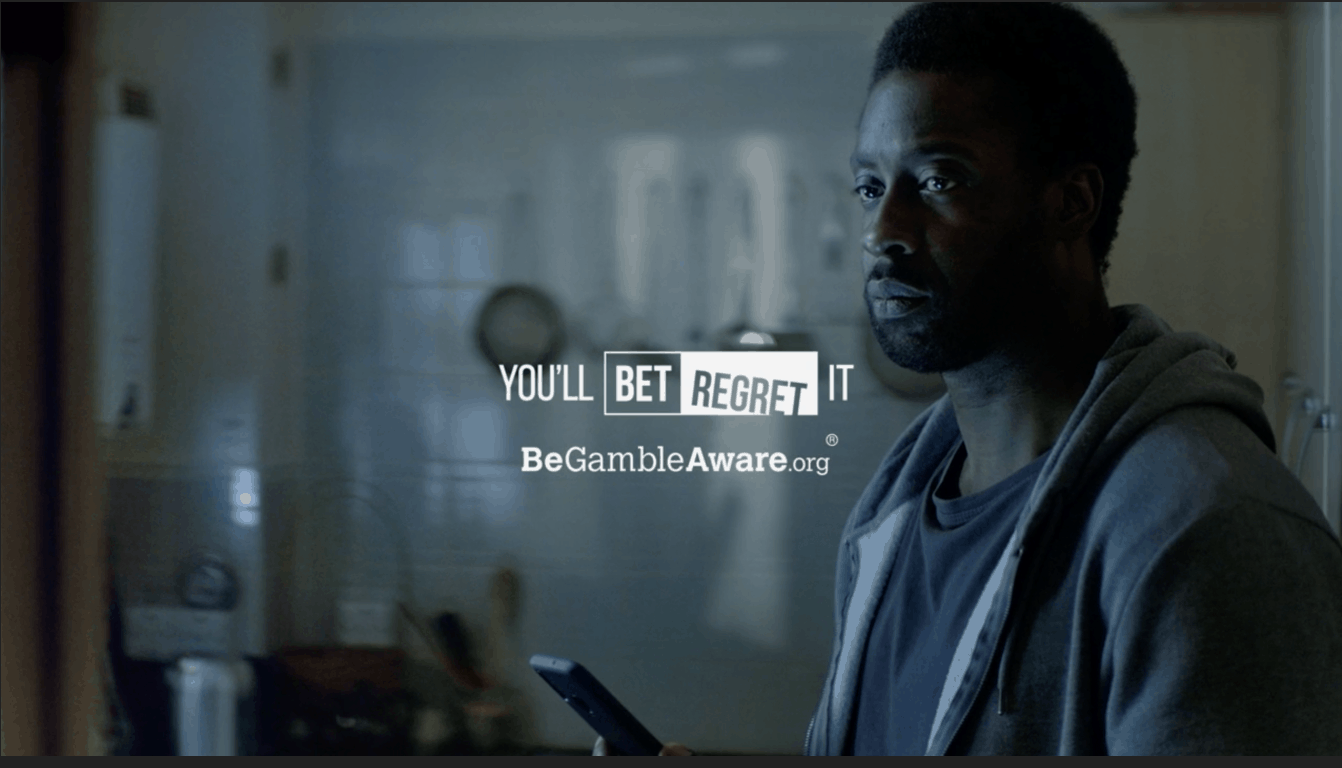 GambleAware has launched 'Bet Regret', a safer gambling campaign designed to raise awareness of impulsive betting in order to encourage moderation and reduce gambling-related harm.
The 'Bet Regret' campaign is one of a number of commitments to come out of the Government's Gambling Review to ensure that the sector is socially responsible and doing all it should to protect consumers and communities.
Bet Regret describes the universal feeling of remorse sports bettors often get when they make an impulsive bet – the kind of bet that bettors say they will know they will kick themselves for the moment they made it. Targeted at the audience estimated at 2.4m young men aged 16-34 who gamble regularly on sport, mainly online, the campaign aims to drive self-reflection, as well as help their friends and partners recognise the warning signs of Bet Regret. The campaign was developed after extensive research, consultations with academic experts and several waves of focus groups with frequent sports bettors.
Around 2 million adults suffer some level of harm related to gambling. A survey conducted by Ipsos MORI on behalf of GambleAware provides a snapshot of the current attitudes and behaviours of younger male sports bettors. 63% of respondents also said that there are too many opportunities to bet nowadays, with 67% agreeing that it is easy to get drawn in to make impulsive bets.
Minister for Sport and Civil Society, Mims Davies, says: "This groundbreaking joint campaign will make people think hard about their betting habits, assist to remove the stigma around gambling addiction and give people more courage to say they need help. It is crucial that we both focus on prevention as well as cure and this campaign will help to educate people to recognise risky play. I am determined to deliver more collaborative work to help to change behaviours to reduce the threat of problem gambling."
Professor Sian Griffiths, GambleAware Trustee and Deputy Chair, Public Health England (interim), says: "The Bet Regret campaign is about raising awareness of behaviours that people might not always recognise as impulsive or risky, such as sports betting when drunk, bored or chasing losses. We want people to identify with the campaign, realise they too have those kick-yourself moments when betting and reflect on their behaviours, thus preventing future ill-considered bets which are so often the pathway towards harm."
The three adverts at the centrepiece of the Bet Regret campaign identify the environments and situations that can lead sports bettors to make the type of impulsive bets that they immediately regret in a relatable way that will invite gamblers to think twice before placing such bets.
The first advertisement reveals a bettor furtively moving from sofa to kitchen as a bet he has made is lost. As he seeks to win back his money by chasing his losses, he finds himself pitch-side at QPR's Loftus Road stadium, facing questions about his decision to do so from BT Sport's Matt Smith and former international footballers Dean Saunders and Danny Gabbidon.
The new campaign will run in parallel with ongoing advertising and outreach activities to promote the help and support available for those who experience problem gambling. For tips on how to keep betting in check, visit BeGambleAware.org/BetRegret