Why We're Talking About Equality and Diversity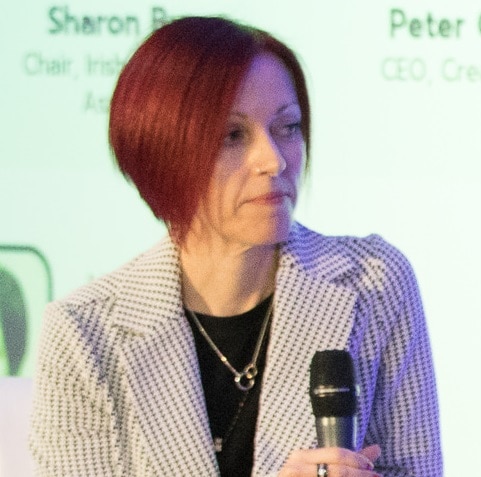 GamCare CEO, Anna Hemmings, will take part in a panel discussion at the upcoming Equality, Diversity and Inclusion in the Gambling Industry conference, organised by KnowNow events on 22nd May. Here, Anna blogs about why she believes this is such an important issue.
The terms 'equality' and 'diversity' are sometimes used interchangeably. Really, equality refers to treating everyone equitably, regardless of our differences – giving each person a fair chance to respond to the same opportunities as everyone else, including the chance to grow and develop.
Diversity is more about representation – ensuring that a range of perspectives and experiences are seen, listened to and understood, in a particular space or context.
I'm a passionate believer that you can't have one without the other. I'm also passionate about setting an example. As a 'female CEO', I hope that I can model the possibilities to other women, no matter who they are or where they are from, but I'll be honest about some of the challenges women still face in employment. For many women, balancing family life with work, particularly if you're single or have a partner who works full time, can be tricky.
I know that some readers here will already be thinking yes, but how can we get to a place where equality and diversity are a given in the workplace and elsewhere? Well, there's a couple of things.
Firstly, there's commitment – commitment to speaking up where we see something we believe to be wrong, as amply demonstrated by the women who have recently spoken up during the #metoo campaign. But there's also culture change, and that's essential.
Companies need to embrace the diverse skill set not just of women, but of all groups in society. They need to ensure their internal culture makes this possible by, for example, encouraging men to use flexible working too and play their part in both family life and work life. Culture can be tricky to define as it's usually 'felt', but it's important that we get to the bottom of why the lack of diversity persists, and culture probably has a lot to do with it.
I echo Sarah Harrison, outgoing CEO at the UK Gambling Commission, who recently spoke on the issue of an increasing focus on diversity in the gambling industry: "A push for a more diverse industry – not just on the basis of gender – is not about a desire for political correctness. An industry that has diversity in all respects and at all levels, will better understand its consumers and the wider public and will be more inclusive and open to different and new ideas. Armed with this, a business can better meet the needs of their customers, respond to the worries of society and be innovative in the way it meets challenges and seizes its opportunities."
I think being inclusive and striving to achieve equality and diversity in the gambling industry can make a positive change for consumers. I'm joining a panel this month on driving cultural change from the top, discussing the benefits when this filters throughout the whole organisation.
I also want to take the time to reflect on how organisational culture, and in particular an organisation's approach to diversity, are linked to good customer care. Find out more about the conference and my panel here.