When You're #ReadyToTalk, We're Here to Listen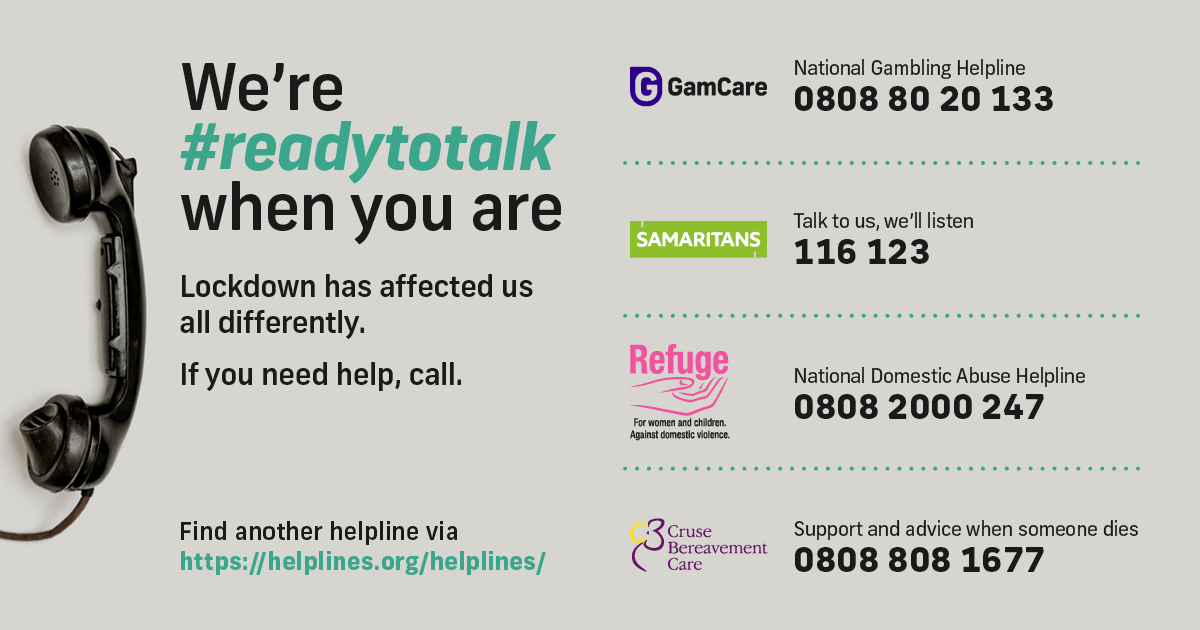 As we begin to emerge from lockdown, GamCare and other helpline organisations are joining forces to make sure those who need us know our services are still here, still free and still confidential.
Lockdown has affected us all differently. Some people may have found more time for the things they enjoy, could have discovered new passions, and may have been able to spend more time with their families.
Some may have experienced crises – losing income, struggling with isolation, addictions, abuse, or dealing with the loss of a loved one.
It may have been difficult to reach out for support over the last couple of months, without a private or safe space to speak, or perhaps just getting through the day was a struggle enough without having to communicate to someone else about what you were thinking or feeling.
GamCare and other helpline organisations have come together to reassure the people who need us that now we're beginning to emerge from lockdown, our services are still here for you when you are ready to talk.
Contacting a helpline is a great way to talk to an expert and find the right support for you and your loved ones. The person you connect to will listen to what's going on for you and guide you to the people and services you can rely on to help you get back on track.
What you say is confidential, and you can start making positive changes from that first conversation. Being able to tell someone what's on your mind without receiving any judgement can take a huge weight off, so you can focus on your next steps.
Many helpline services also offer web chat if talking on the phone is not for you.
To find another helpline service you can also use the 'Find a Helpline' tool provided by the Helplines Partnership: https://helplines.org/helplines/