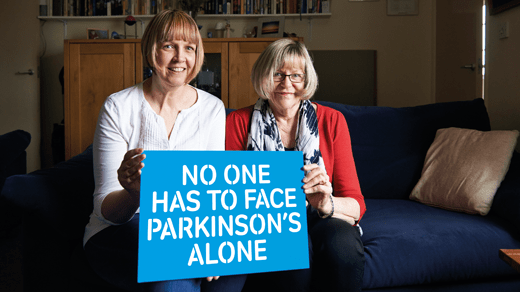 Some medication provided for Parkinson's is known to cause issues with compulsive or impulsive behaviour, and this can include issues with gambling.
Not everyone will be affected by impulsive or compulsive behaviour linked to their Parkinson's medication, but for those who experience this type of side-effect, it can be devastating for them as well as their loved ones. In a previous chatroom we held with Parkinson's UK, participants discussed how powerless someone can feel when they don't understand their behaviour and can't seem to make it stop.
Parkinson's has been linked to a lack of dopamine in the brain, which in turn is linked to the nervous system and associated with reward and motivation. Introducing more dopamine, particularly through a class of medication called dopamine-agonists, can cause new or out-of-character behaviours to develop.
The most important piece of advice to remember is that if any new behaviours emerge once someone begins taking Parkinson's medications, they need to speak to the prescribing consultant as soon as possible so that a change in medications can be considered. Remember – do not stop taking your medication suddenly without speaking to a medical professional.
One well-documented issue is a compulsion to gamble developing as a result of taking Parkinson's medications. The prescribing consultant should conduct a full screening before prescribing any medications, as there are heightened risk factors for some people, including younger people, men and those who have had issues with substance misuse previously.
So how someone can manage a compulsion to gamble if this develops?
Access to gambling activities online may be a particular issue, as gambling websites are still accessible for someone who is less mobile than they were before, or perhaps experiencing issues with sleep and surfing in the early hours. There are different types of blocking software available which can limit access to gambling websites, and tools like self-exclusion are available to all players.
GamCare can support anyone affected by problem gambling, including Parkinson's sufferers who need support, along with their loved ones. A lot of clients with Parkinson's are often dealing with grief of a kind, and dealing with a huge adjustment to their lives that is compounded by behaviours they have never experienced before, sometimes with additional consequences like debt.
Support is available, and you don't have to go through this alone.
Talk to our Advisers if you would like to talk through some of the practical and emotional support available.
Parkinson's UK also run a free and confidential helpline, where you will be able to connect with specialist nurses and benefits advisors. More information about opening times and how the team can support you is available here.