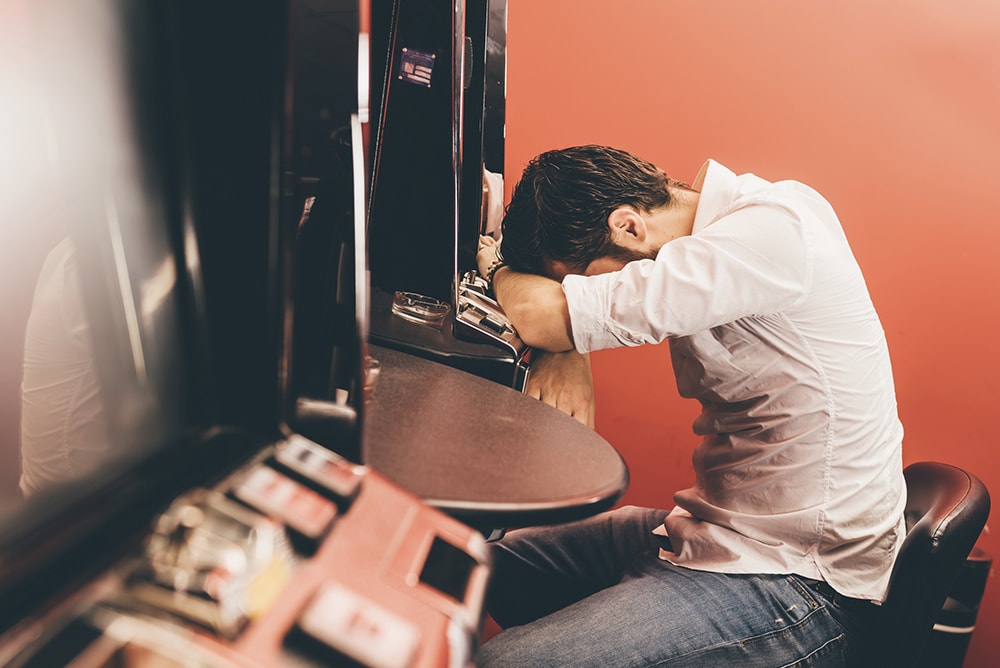 Catherine examines how we can best support people affected by gambling problems who may work in gambling businesses.
There are several ways those who work in the gambling industry could be more vulnerable to developing problems with gambling.
Some may feel that working 'behind the scenes' gives them an added advantage. They may spend time watching their customers win, and believe that they can use their knowledge to tip the scales in their favour – that they can be 'better gamblers', that they could 'take their share'.
Some may feel like gambling is their only way to relax as they're around it all day, and it can start to bleed into or take over other areas of their lives. Being encouraged to demo games as well as watching others play could compound a preoccupation if it starts to develop.
Early morning or late night shift work may also make it harder to find other hobbies and ways to unwind – most online gambling activities are available around the clock now – and tiredness, anxiety and isolation can all make it harder to resist games of chance.
The fact is the very nature of gambling is taking a risk for the chance of a reward. It is always a risk – if there was a sure-fire way to win, it wouldn't be a gamble. There is no 'added advantage' to working in the gambling industry – just like any other punter, you can lose as well as win, no matter how many times you bet.
Gambling is a form of entertainment, and it should never be seen as anything but – otherwise it has the potential to do you and others harm. It should not interfere with your personal relationships or cause you to miss out in other areas of your life, and if it is it's important that you speak to someone about it so you can put steps in place to change this.
Many people working for a gambling business are scared to lose their job if they tell their employer they're struggling with their own gambling. Employers may also assume that because employees are trained to signpost customers who have issues with gambling to help and support, they would be comfortable accessing support if needed for themselves, but a helping hand can sometimes be needed to reassure that everything will be OK.
David* says: "When I hit my rock bottom I broke down at work and confided in my manager. They were really understanding, and that helped massively. They offered their full support and some time for me to try to get things under control."
If you are concerned about your gambling, or someone else's, don't keep it to yourself. Talk to someone that you trust, and call or chat with our Advisers through the National Gambling Helpline. We're available 24 hours a day, and we can listen to what's going on for you as well as talking you through all the options available for support, including GamCare treatment services.