Getting 'Breathing Space' with StepChange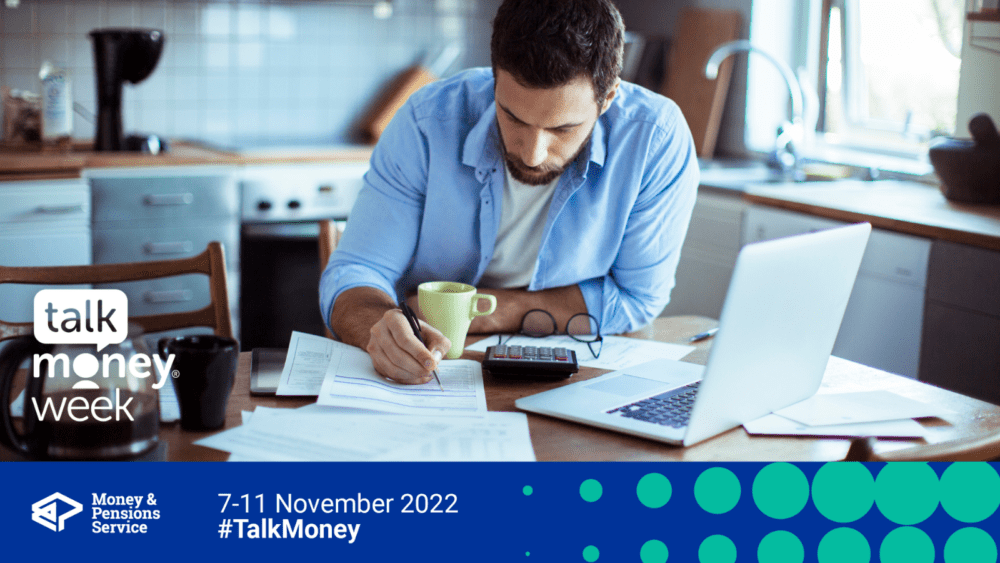 As part of #TalkMoney Week our friends at StepChange, the UK's leading debt charity, discuss the relationship between gambling and problem debt.
Run by the Money and Pensions Service, Talk Money Week is an opportunity for everyone to get involved with events and activities across the UK which help people have more open conversations about their money.
It's no secret that gambling problems make debt problems worse, and vice versa. That's why StepChange partnered with the Personal Finance Research Centre at the University of Bristol to explore the link between gambling and problem debt.
Their research report shows that gambling and debt issues can lead to extremely complex situations which need effective support. And that makes sense: The longer we struggle in silence, the worse these problems often become. Thankfully, that doesn't have to be the case. The report also found addressing gambling and debt issues together often leads to a better resolution.
---
Thomas' story:
Before getting into financial difficulty, Thomas, a StepChange client, was a headteacher at a primary school. His mental health suffered after building up gambling debts and he couldn't see a way out. But with the charity's help, he was able to move forward. The support included going on to the Breathing Space scheme, which gives eligible people up to 60 days' respite from creditor contact to take control of their debts.
"Before I came to StepChange, I had debts of over £40,000 that I had built up over the course of around 13 years. Every month I would spend my income on various bets and games. I would then be forced to take out credit to pay for my essential living costs.
"When the pandemic hit, most of my creditors were understanding due to the schemes in place. However, as things opened back up again, my creditors were contacting me incessantly with letters, calls, and texts. These had a really threatening tone. On more than one occasion an enforcement agent called the school I worked at to try and get hold of me. The receptionists had no idea what was going on. I left the job and tried unsuccessfully to end my life a month later due to the state of my mental health. I simply couldn't see a way out.
"After my suicide attempt, I became a patient at my local NHS mental health crisis team, and they referred me to StepChange. They printed out the information I needed on a Saturday, and I picked up the phone as soon as the lines opened on the Monday.
"My first call lasted around 90 minutes and I went through a full debt advice session with the advisor. I found the process to be a relief, despite having to finally face exactly how much debt I had accumulated. I was placed on the Breathing Space scheme, which was exactly what I needed to get everything in order. I was also referred to GamCare as I needed time to set up things like settings that blocked my access to gambling sites.
"I had 60 days' respite to put everything in place and work on improving my mental health before embarking on the start of my debt management plan. It also gave me time to work up the courage to tell my friends and family about my situation.
"Coming to StepChange has been a literal lifesaver, and I was relieved to discover that the debt advisors are so kind and helpful. It feels like there's light at the end of the tunnel, and I can't wait to move on with my life."
---
Research shows that people who talk about money make better and less risky financial decisions, have stronger personal relationships, help their children form good lifetime money habits, and feel less stressed or anxious and more in control. We think those are all great reasons to start that conversation today – what do you say?
If you get free, confidential debt advice, you can also check if you're eligible for Breathing Space. StepChange's expert team of debt advisors can help you put together your application over the phone, or you can do this yourself online.
And, if you, a friend or a family member are experiencing problem gambling, we can help…
The National Gambling Helpline gives confidential advice and support to anyone affected by gambling in England, Scotland and Wales. You can speak to us for free, 24/7 on 0808 8020 133, or online.