GamCare's Youth Outreach Programme is Expanding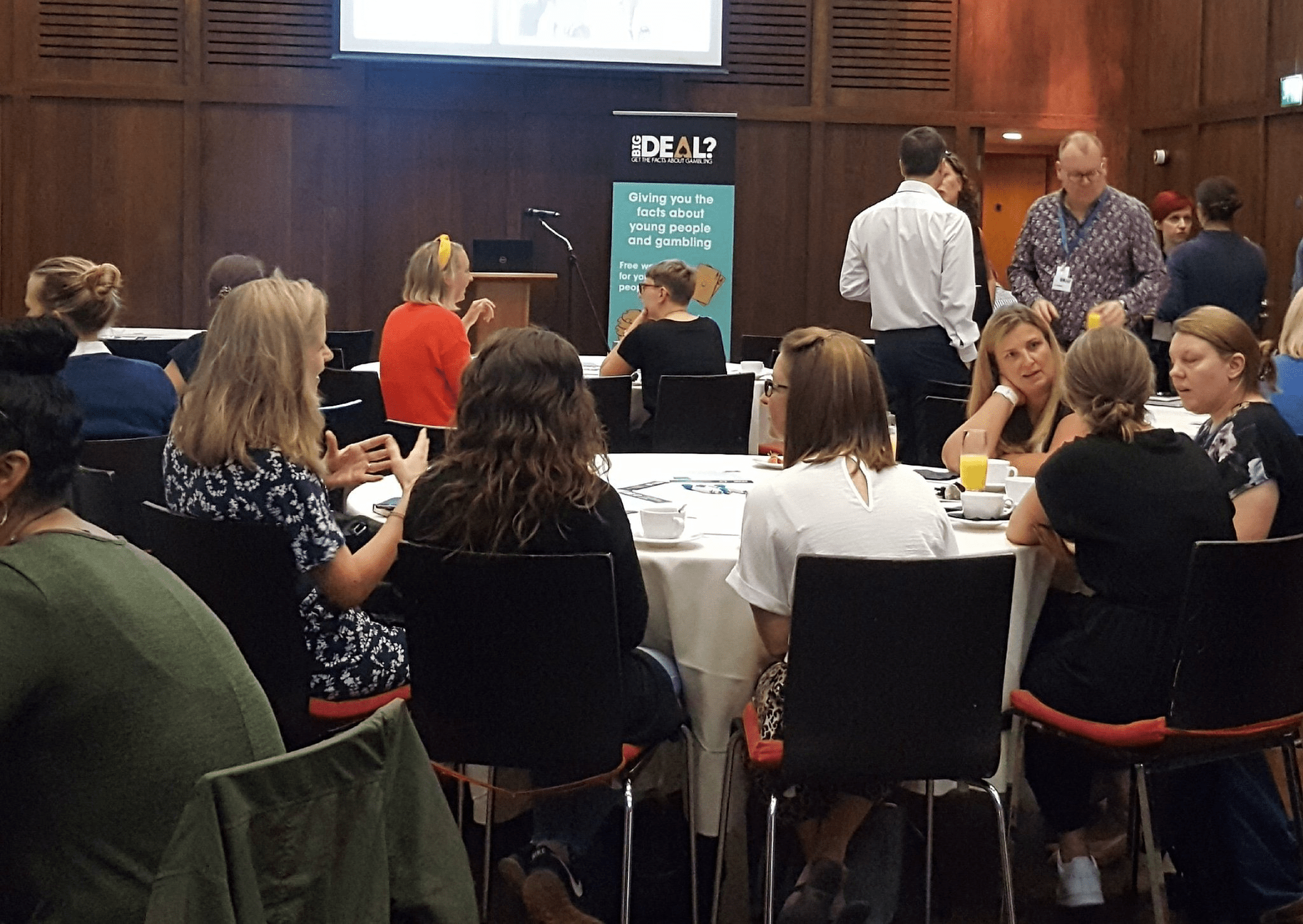 Bethany shares details of the work of GamCare's Youth Outreach Programme is doing and how the programme is expanding.
For the last two years GamCare has been running a Youth Outreach Programme to raise awareness of gambling in young people, particularly those aged 11-19. On Tuesday, we celebrated the expansion of this programme over the next two years which will allow us to increase our reach and offer support to eight regions of Great Britain.
The Youth Outreach programme offers free, interactive workshops for young people as well as training for youth-facing professionals. But why is this programme so important?
In a recent survey it was revealed that 14% of young people in Great Britain spend their own money on some form of gambling each week. Additionally, our own work in 2018 revealed that 51% of the young people we talked to had gambled.
When we began the programme, many of our young participants did not associate gambling issues with themselves and many professionals had limited knowledge of the issue. So far, the programme has managed to reach more than 7,500 young people and more than 2,000 professionals, 97% of whom feel more able to identify the signs of a gambling issue in a young person.
Over the last year alone we have doubled the amount of young people and professionals we have reached. The young people themselves have reported that they now feel they understand the issues surrounding gambling for young people, as well as being able to identify any potential warning signs of a problem developing.
With this new expansion, the youth programme can increase awareness of gambling in young people across a much wider area, and create a legacy to ensure that youth-facing professionals know how best to support them.
Want to get involved?
GamCare has a dedicated website for young people, parents and teachers at www.BigDeal.org.uk. You can also stay up-to-date with our work by following BigDeal on Facebook, Twitter or Instagram.
You can also spread the word by sharing our video resources – aimed at raising awareness of gambling problems for young people: