GamCare delivers workshops to 100,000 young people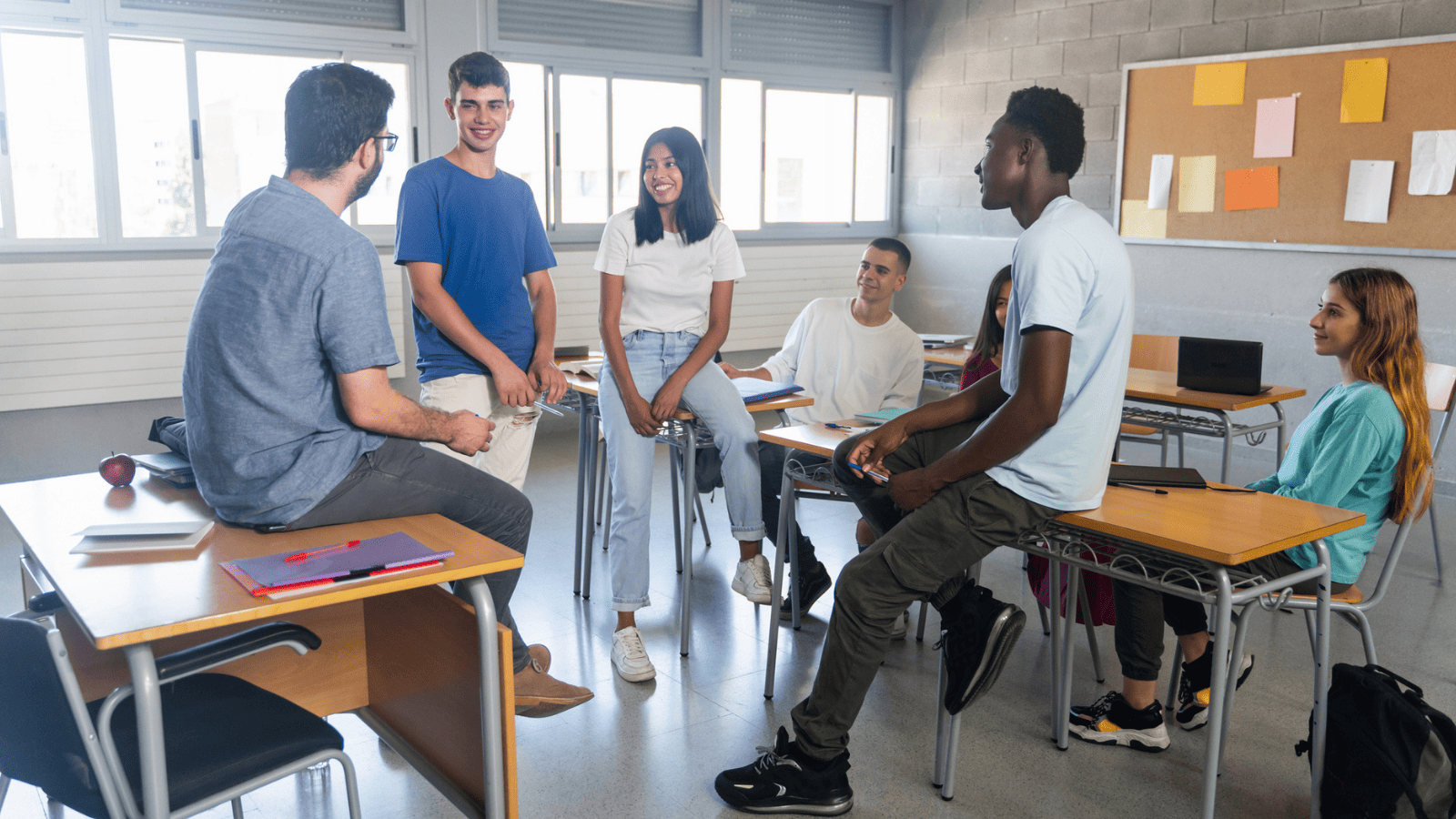 We are proud to announce that over 100,000 young people have now attended an educational workshop on the risks associated with gambling through GamCare. We've also hit another significant milestone, with 25,000 youth-facing professionals having received training supporting them to identify gambling-related harms in young people.
In April 2020, the Young People's Gambling Harm Prevention Programme was founded, bringing together 30 professionals from different backgrounds including support, social work, teaching, substance misuse, homelessness support, and mental health to develop an outreach programme.
In the midst of a global pandemic, there were questions about how the programme might be delivered. However, the team became creative by using Zoom, Teams, Google Meets and other platforms that allowed us to raise awareness of how gambling harms can affect young people. We were able to train youth-facing professionals and provide workshops directly to young people.
Fast forward to 2023, and through our outreach work in the past three years, GamCare now runs one of the most important programmes in the UK that highlights the harms that can come with gambling.
Our educational workshops now deliver for children as young as 11 years old, all the way through to a specific workshop designed for those aged 18 and over. The programme runs in partnership with the Youth Advisory Board, and crucially lived experience is threaded throughout everything we do.
Our approach focuses on presenting facts, so that young people can make informed decisions. We discuss how the gambling industry makes money, how people are targeted through advertising, and how harmful gambling can be.
Most importantly, we listen to young people and provide a space where they can express their opinions freely and without judgment. We want to ensure young people are informed about where they can find support and encourage them to openly discuss their experiences with gambling and gaming.
We are proud of our achievements and look forward to continuing our work to prevent gambling harm to young people now and in the future.
Craig de Vos, Programme Manager:
"It has been a privilege to lead such a passionate and committed team over the past few years. It is crucial we continue to build on this achievement, as by raising awareness of gambling harms, we are empowering young people to make safer choices and seek support."
Nana, Youth Advisory Board:
"As a young person, it isn't often that I feel properly represented in discussions about many issues, especially those that concern young people specifically. Having dedicated programmes that seek to amplify our thoughts and opinions is invaluable because it encourages us to speak up, when a lot of us don't since we typically expect to be ignored or overlooked."
Frederick, Youth Advisory Board:
"Teaching young people about responsible gambling helps them to make smarter decisions, equipping us with the knowledge and mindset for a more secure, balanced and stress-free future."