What impact can gambling have on credit reports?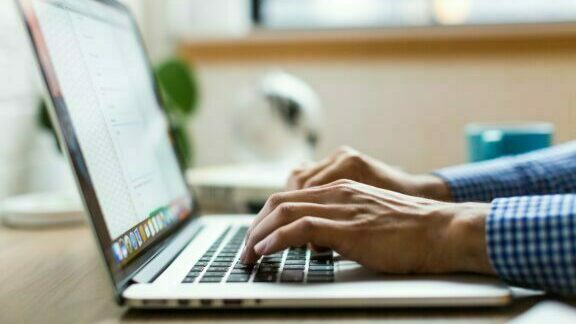 We've teamed up with credit report experts Experian to explore questions from service users about gambling and credit reports.
Our Helpline advisers share the most the most frequently asked questions with credit report expert John Webb, who answers them, as part of the Experian Talks series where he chats to organisations who work with those affected by debt.
---
Will gambling transactions show on my credit report?
Credit reference agencies don't have access to transactional data from your bank statements and gambling itself will not show on the credit report. If you've taken out credit to fund gambling, credit reference agencies would only know about the credit agreement, but not how that money was spent.
If you cannot afford to repay your credit agreements, missed payments will negatively affect your credit score. If you continue to miss payments on any credit agreements, your accounts may go into a default status, which will make it really difficult to get a mortgage or other types of credit at competitive rates. This means credit is more likely to cost you more in the future.
Does the use of bank gambling blocks (merchant code blocking) show up on the credit file?
Only your bank will know that you're blocking transactions to gambling merchants and gambling block use certainly does not show on the credit report.
I'm in recovery and have stopped gambling. How long do I have to wait until I can apply for a mortgage?
If you have some missed payments or a default account on your credit report, you may struggle to get the best rates on the market but it won't exclude you from getting credit, including a mortgage. You can use comparison sites, like Experian, to check your eligibility for credit before you apply without impacting your credit score. If you have a default on your credit report, it lasts for 6 years but its impact diminishes with the time.
If you've missed payments, they start to have much less of an impact on your credit score after a year. You can also do quotations with lenders directly, which won't impact your credit score but they will give you an idea of the likely that your application will be accepts.
I am trying to stop gambling. How can I exclude myself from credit to avoid getting into further debt?
If you have a problem with gambling, you may find yourself applying for credit to fund this activity. This can lead to financial difficulty, unpaid debts and serious legal and personal consequences.
For this reason, you may want potential lenders to know that you don't want any credit from them. You can do this by adding a Notice of Correction (NOC) to your credit report. This is short statement that can be added to your report, requesting that lenders do not provide you with further credit, even if you apply. All lenders checking your credit report will see it and are required to take what you have written into account.
When you apply for credit with an NOC, the application will not be automatically accepted, but will be forwarded though to someone to review. Remember that you will need to register a separate NOC with all three main UK credit reference agencies – Experian, Equifax and TransUnion.
You can find more information about Gambling NOCs on the dedicated Experian support page.
My spouse is a gambler. Am I liable for joint debts?
If you have joint credit agreements, you're both liable for those debts. If you're financially associated with someone with bad credit report (e.g. you applied for joint credit in the past with someone else) and you applied for credit on your own, the lender can check other person's report and it could impact the outcome of your credit application.
If you don't have joint accounts, it is possible to have that link removed, it's called 'financial disassociation'. If the association is no longer relevant (no open joint credit accounts) you need to get this removed with each of the three credit reference agencies.
If you have a joint account, is the other party impacted by the Notice of Correction? Could it be disclosed to them?
If you have a 'financial association' when you apply for credit the lender may check that person's credit report. If you add the NOC it will not show on the other persons report, nor will it be disclosed to them. It's very unlikely to impact a decision if your financial associate applies for credit.
If you are financially associated to someone and are struggling with gambling related debts, it might be worthwhile speaking with them about your problem. They may also be able to provide support.
GAMSTOP want to run a soft credit check to verify my identity. What is a soft search and will it leave a footprint on my credit file?
Hard searches are applications for credit seen by other lenders when you apply for credit. Everything else (including GAMSTOP ID checks) are soft searches are never seen by anyone else other than you for up to a year.
I'm a family member of a gambler. Is it possible to check their credit report?
No, it is not possible to check someone else's credit report unless you have third-party mandate to help someone manage their finances. If someone wants you to take control of their finances, as a means of support, you can get forward their signed permission to each credit reference agency. It's a good idea to check the process with all three, to make sure you include all relevant details.
Will a debt solution appear on my credit report?
Debt solutions will show on your credit report, but debt management plans (DMP) won't.  It's worth keeping in mind someone on a DMP is likely to have missed credit repayments or default accounts that will negatively impact the credit score, but the DMP itself will not appear on the report. An IVA, for example, will stay on the credit report for 6 years.
For more information on how to deal with money worries because of gambling, head to our Money Management Page.
*Originally published 23rd November 2021.