Responsible Gambling Week 2018 Announced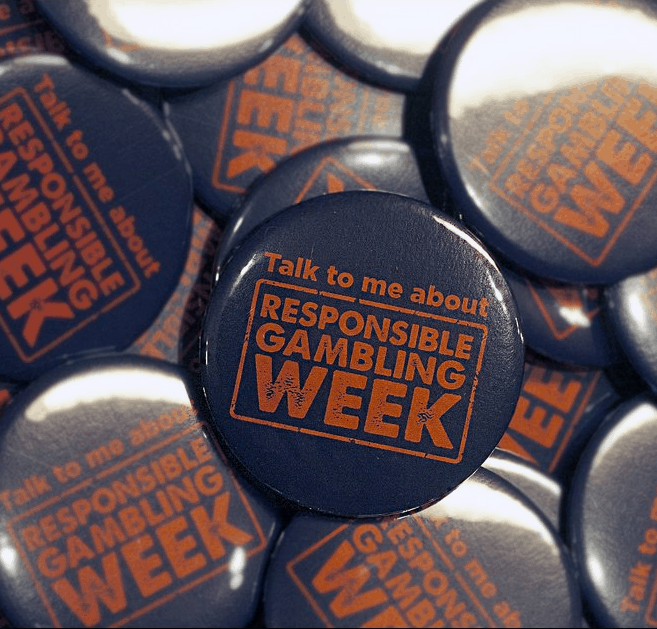 The Industry Group for Responsible Gambling (IGRG) has announced that Responsible Gambling Week 2018 will take place from 1st – 7th November, and that organisations and businesses from Ireland and Northern Ireland will join those from Great Britain in supporting the event for the first time. The headline theme of the Week will be 'Let's Talk About Responsible Gambling'.
All sectors of the gambling industry – online, amusement arcades, bingo clubs, bookmakers and casinos – will join together for Responsible Gambling Week to raise awareness of responsible gambling behaviours and to encourage staff, customers and the wider public to discuss what it means to gamble responsibly.
Responsible Gambling Week creates the opportunity for all gambling businesses to start a conversation about how to keep gambling fun and safe, not only with their customers, but also with their friends and families.
In Ireland, the initiative will be supported bookmakers shops and head offices, and by the Arcades Association, the Gaming and Leisure Association of Ireland, Horse Racing Ireland and both the Irish Greyhound and Horse Racing Tote.
John Hagan, Chairman of the IGRG, says: "Social responsibility is fundamental to the gambling industry's approach, and we are all dedicated, year-round, to promoting responsible gambling.
Responsible Gambling Week 2018 seeks once again to call upon and harness the collective networks, venues and staff of all gambling sectors and for 2018 is seeking to broaden its base of supporters and reach a wider audience and raise awareness, continuing the 'Let's talk" theme of 2017."
Sharon Byrne, Chairperson of the Irish Bookmakers Association, says: "We are delighted to be partnering with the IGRG and joining their Responsible Gambling Week in November. Following our very successful Responsible Gambling Week here in Ireland last February, it is a logical and progressive step to join forces with the UK campaign.
The week is all about having that conversation, raising awareness on gambling responsibly, and on how to access help or support for those who need it. Merging both campaigns can only help to increase the impact and reach of the campaign and ensure maximum coverage for the week."
The new website for the week has launched at www.responsiblegamblingweek.org. This includes information about the Week, its supporters, responsible gambling and where to find further help and information. You can also follow the Week on Facebook and on Twitter.