New research shows up to 1.4 million people in Britain experiencing gambling harms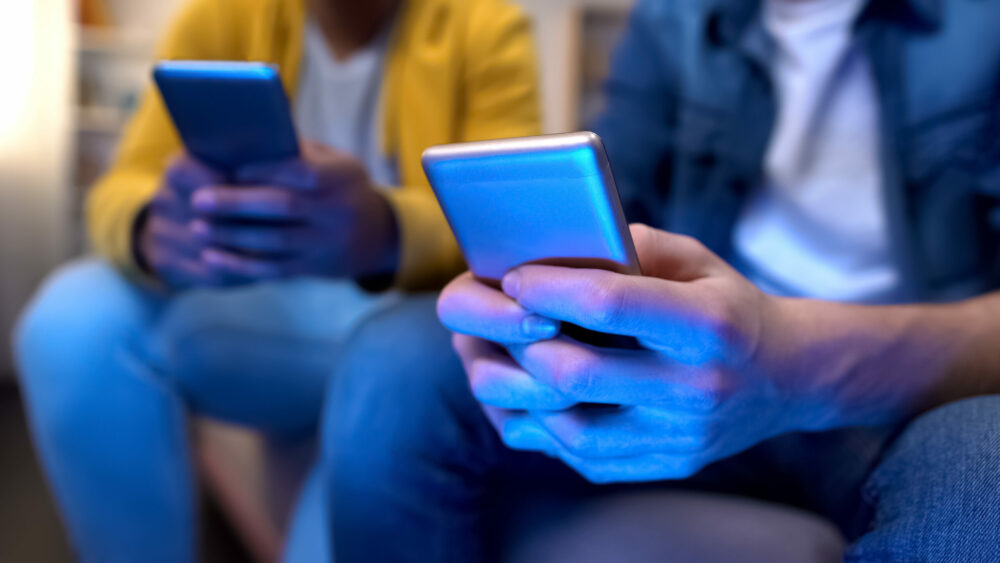 GambleAware calls for anyone struggling with their gambling to contact the National Gambling Treatment Service (NGTS) for a range of free, confidential support services.

These services have been effective for nine out of 10 people who complete treatment.

However, for every person experiencing gambling harms who accesses support, there could be up to 160 others who could benefit but do not get the help they need.

The campaign is supported by Britain's leading experts on gambling harms as well as comedian and presenter John Robins, who is opening up about his experience to encourage others to seek treatment or support.
As new data shows gambling participation is back to pre-pandemic levels, the charity GambleAware has warned that an estimated 1.4 million people are experiencing harms from their gambling. The figures come as GambleAware launches a campaign to raise awareness of treatment and support available through the National Gambling Treatment Service (NGTS).
Working in partnership with the NHS and other organisations, the NGTS provides free, confidential support through telephone, website, face to face, group and residential therapy – with services shown to help 92% of those who completed treatment to improve their condition.
Last year alone, the NGTS helped roughly 8,500 people across the country, however, GambleAware's figures show that for every person who gets NGTS support each year, there are nearly 160 others who could benefit but don't get the help they need.
Dr Hilary Jones:
"Despite impacting a significant number of people, gambling harms are often poorly understood and under-reported. This is partially because the impact harmful gambling can have on people's lives is incredibly varied, complex, and too often hidden. Being one of the estimated 1.4 million experiencing harms from gambling could mean you may be struggling with a number of consequences which go far beyond just financial debt, and could include both mental and physical health."
The National Gambling Treatment Service campaign coincides with the publication of new data from the Annual GB Treatment and Support Survey, carried out by YouGov on behalf of GambleAware.
The survey provides the latest evidence on the scale of gambling harms, including the number of people affected by someone else's gambling. It shows the significant and varied impact gambling has on people across Great Britain, and the barriers or motivations for accessing help.
Among gamblers who did access support, the most common reason for doing so was a concern about their mental health (31%), followed by financial reasons (28%).
Kevin Mailey:
"I knew deep down that I had a problem for a long time but it was only after my mum died in 2017 that I looked for help. Gambling ruined my life for almost 30 years. It started when I visited arcades when I was very young and started becoming a problem when I got my first job as a paper boy, spending all of my wages on the dog and horse races. Gambling impacted on almost every part of my life and if I hadn't got the help I needed I know I wouldn't be here any longer." 
Simply knowing that support was available and where to find it is a key factor that would motivate people to access support: among those experiencing gambling harms, more than one in four (27%) mentioned this as something that would make them get help.
The survey also shows how the attitudes and perceptions of loved ones can affect whether someone gets help for their gambling. While speaking with a partner or family member was an important motivator for seeking help (identified by 19% of people experiencing gambling harms), the fear of others finding out about their gambling problems represented the single biggest barrier – mentioned by one in four people experiencing gambling harms (24%).
GambleAware has partnered with both leading experts and influential voices to challenge misconceptions and stigma around gambling harms and treatment.
John Robins, comedian and presenter:
"Gambling didn't just cost me money, it also cost me friendships and my self-esteem. It left me isolated and in total despair. And it almost cost me my life. There are many people too afraid to seek help for gambling harms, but let me reassure you, it was the best thing I did. Everything I've done with my life has only been possible because of the help I received to stop gambling.You are not alone, and please don't sit there in silence. There are people out there wanting to help you, and the National Gambling Treatment Service has a range of support available that can get you on the right path".
Zoë Osmond, CEO of GambleAware:
"For many years, the National Gambling Treatment Service has been working in partnership with the NHS and other organisations to provide free, confidential support that is effective and easy to access. While we're proud to have enabled over 200,000 people over the past six years to get the help they need, we know there are many more out there who also need help. Our message to anyone struggling or worried about their loved ones is that you are not alone. If gambling is taking up too much of your life, call the helpline or use the online chat, both available 24/7, and speak to the experts someone today."
The National Gambling Treatment Service is a collaboration of several organisations including GamCare, Gordon Moody and the Primary Care Gambling Service, working together to provide confidential treatment and support for anyone experiencing gambling harms or problem gambling.
Anyone wanting to get help or support for themselves or another, can contact the National Gambling Helpline on 0808 8020 133. The service is free, confidential, and open 24 hours a day.
Anna Hemmings, CEO of GamCare:
"At GamCare, we provide support for anyone who has an issue with gambling, either your own or someone close to you. The National Gambling Helpline is available 24/7 on 0808 8020 133, you can speak to an advisor or contact the Helpline on live chat through the GamCare website. We have a range of online resources and you can be referred for free, confidential support sessions. We urge anyone who is struggling with gambling to contact us. Don't put it off, our support helps tens of thousands of people each year to make change. We want you to know we are here for you, we understand and we can help you. If you think someone you know needs support, please get in touch."