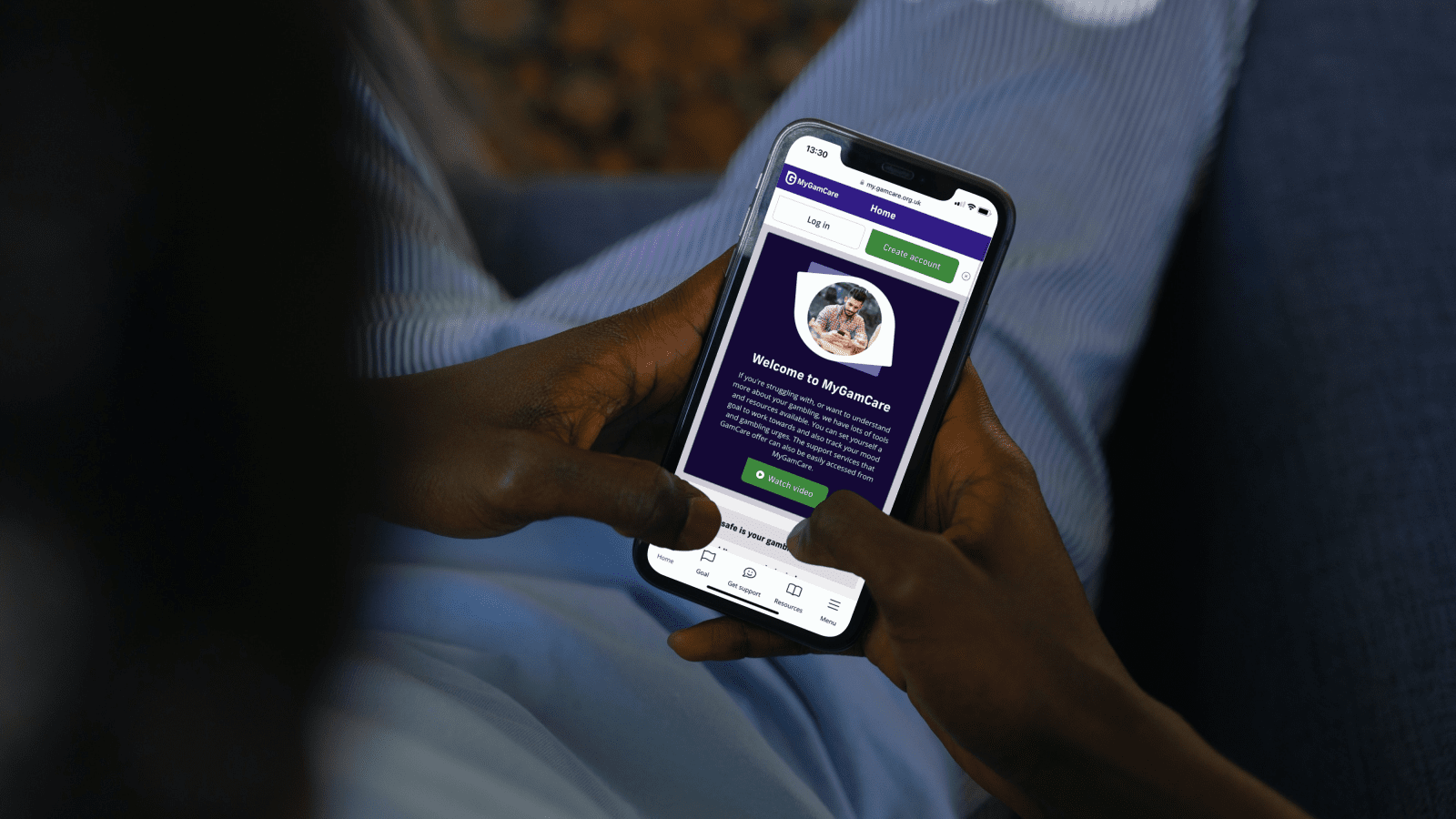 We have been working with gambling harms professionals and those with lived experience to develop a new online self-help tool: MyGamCare.
MyGamCare is free for anyone interested in exploring their relationship with gambling, as well as finding out how to get support. It offers an online self-help area where people can set goals, view content that is personalised to them, track their moods and get resources to help and support them in their journey with gambling. It is designed to help those struggling with gambling to self-manage their journey, by understanding how gambling may be their impacting time, money, relationships, and wellbeing.
This launch comes after our Helpline received the highest number of calls for any month on record in January 2023, with advisors increasingly citing examples of how the cost-of-living crisis is causing people to turn to gambling. Over 3,700 online chats and calls were made across the month, a 17% increase compared to the same time period last year.
In addition, we can share that our Helpline is now available to contact through WhatsApp and Facebook Messenger offering more opportunities for people to reach out in a way that is easiest for them. Our early data reveals that it is most frequently people under 35 who are reaching through the respective platforms.
Anna Hemmings, CEO at GamCare:
"With almost four in five people who used our services last year citing issues with online gambling, we know that the nature of gambling has changed significantly over the last ten years and that more can be done to reach people when and where the harm is occurring.
With the introduction of MyGamCare – along with our WhatsApp and Facebook Messenger capabilities – we hope to open the door for people to get help sooner and to reach out for support in a way that works for them. We know how difficult making that first step can be and how many people might not feel at a stage to talk about their gambling yet. It's important that the options are there for people to start that journey in whichever way they are most comfortable."
Ellis Platten, YouTuber and Podcaster:
"It's fantastic being onboard and supporting the launch of MyGamCare, after working on previous campaigns with GamCare. Having experienced gambling-related harm myself, I understand the importance of having suitable support out there that can be accessed 24 hours a day. My generation are never far away from their smartphones, so having support at your fingertips is a fantastic way to reach people, making it as easy as possible for people to make that first step and ask for help."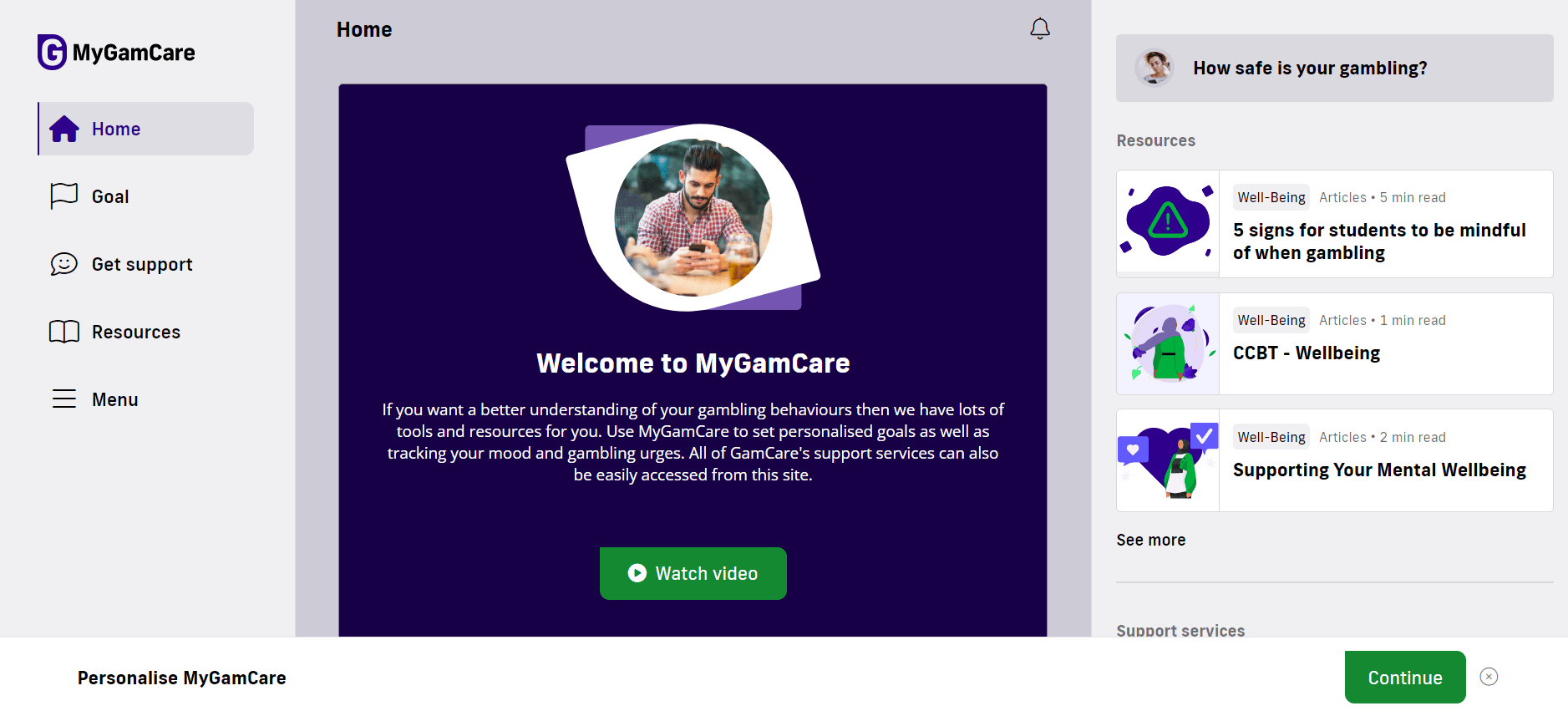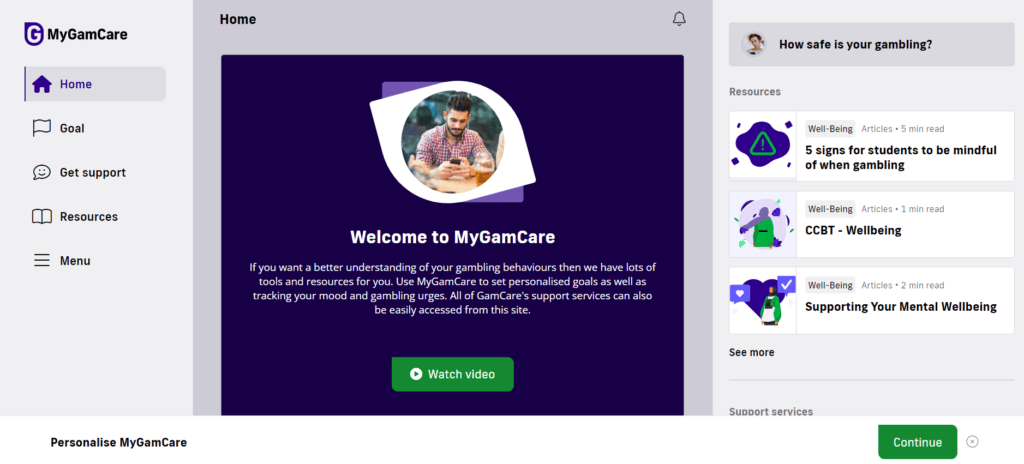 Visit my.gamcare.org.uk to understand and change your gambling behaviours today.