Gender and Ethnicity Pay Gap Report 2022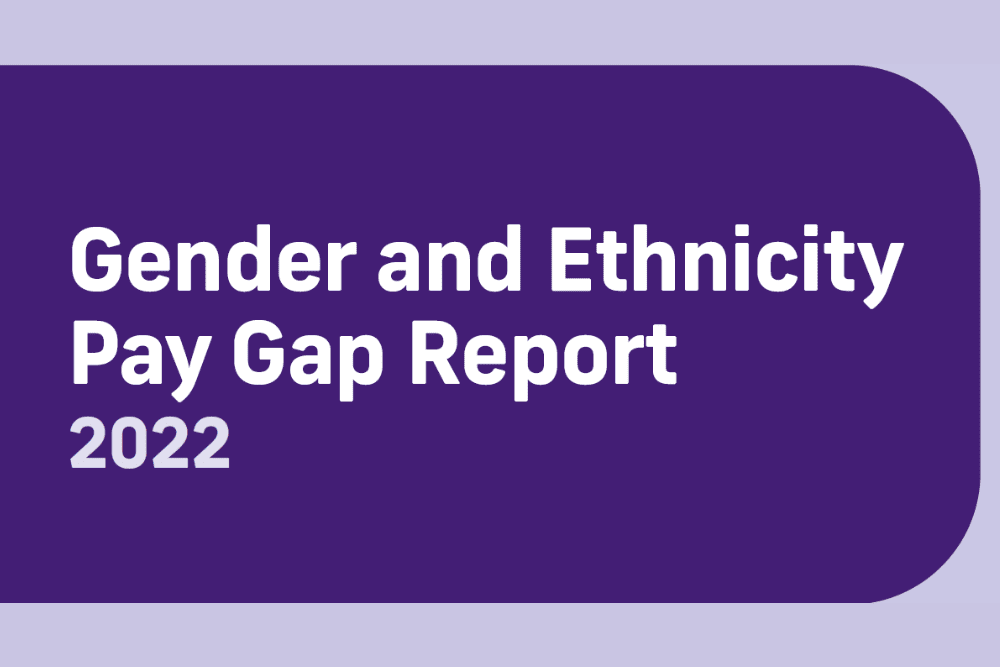 We are pleased to report our 2022 figures for both the gender and ethnicity pay gap here at GamCare.

Debby Morrell, Director of People and Organisational Development
"We are deeply committed to continuing our vision of a zero-pay gap in both these areas and that is why we are investing in our wider approach to inclusion and diversity.
Whilst we are not yet at the size that requires statutory reporting in the public domain, we believe that we should not wait until this becomes a requirement.
Our commitment to making GamCare an inclusive, collaborative and engaging environment for our staff and service users is the driving force behind our actions, and we use both data and wider measures to support this work.
You will see from the report that in our gender pay gap, our mean figure has increased from last year to 11.61%. The median figure remains roughly the same as last year at 13.34%, this is reflective of our higher percentage of women working at GamCare, particularly in lower-paid roles. As we continue to grow, we are working to close the gap and work on next steps to maintain a more inclusive view going forward.
In the past year, we have moved over to a new applicant tracking system, meaning that all role applications are now anonymised until the interview stage to remove any potential unconscious bias.
We continue to encourage flexible working arrangements to support everyone to build a career whilst achieving a positive and healthy work-life balance. I'm proud of the progress we are making in this area. During the year, we released our Culture of Health and Wellbeing Programme, an initiative about creating a way of life within GamCare that integrates a total health model into every aspect of business practice, from organisational policies to everyday work activities.
The world is rapidly changing, and the Covid-19 pandemic has had lasting effects on the way we operate as an organisation, alongside the impacts it's had on our personal lives. Sadly, inequalities in society are ever-growing, which is brought into stark focus through issues such as the current cost of living crisis. These issues remind us that inequalities persist in every aspect of society, including workplaces, and it's imperative that we do what we can to challenge these issues.
To support our staff and clients, I believe that it is more important than ever to be transparent about our challenges and how we can address them to ensure GamCare is a place of work where people are treated fairly, with kindness, and embracing difference. We are fully committed to being an inclusive employer and look forward to the progress we can make together throughout the coming year."