GamCare to Launch Safer Gambling Standard at ICE London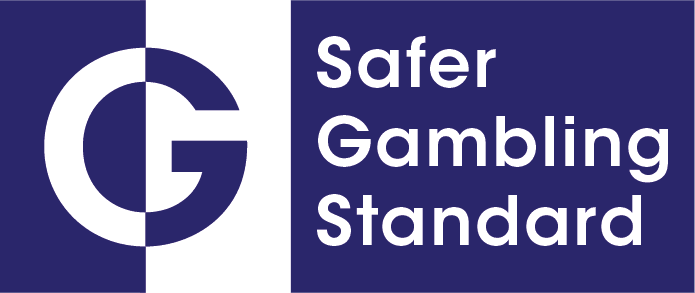 GamCare will be launching the new Safer Gambling Standard, a social responsibility quality standard for the gambling industry, at ICE London 2019.
The GamCare team will be on hand in the Consumer Protection Zone to talk people through the Standard and how it will drive up overall standards of social responsibility practice across the gambling industry, making gambling safer for consumers.
The new assurance sets out to recognise gambling operators who go above and beyond the requirements of gambling industry Codes of Practice. The Standard comprises 10 sets of assessment criteria for social responsibility across online and land-based B2C operations. GamCare is also developing a variation of the Standard for B2B operators and will be available to talk through how to take this forward.
The wide-reaching new Standard has been designed to review organisational policies and procedures, digital and in-person interactions, protections for young and vulnerable people, and the culture of the business regarding its approach to social responsibility. GamCare is looking to work with gambling operators that want to lead the way in evidencing that safer gambling is at the heart of their businesses.
Mike Kenward, GamCare Development Director, says: "ICE London is the heart of the industry and the place where the conversation about consumer protection and customer welfare should be happening. We will be announcing the rollout of the new Standard in the Consumer Protection Zone."
Paul Carpenter, GamCare Head of Industry Services, says: "More and more gambling operators are realising that protecting customers from experiencing gambling related harm is key to running an ethical and sustainable business. We want gambling operators to embrace the Safer Gambling Standard, not just for the business and reputational benefits of doing so, but because demonstrating an effective approach to safer gambling is the right thing to do."
Anna Hemmings, CEO at GamCare, says: "For responsible gambling measures to be effective, it is essential that they are integrated into organisational culture and flow throughout the organisation. The Safer Gambling Standard focuses on the totality of an operation, from board members and directors down to the front line. The standard is an assurance which incorporates the experience of our service users, the huge level of collected evidence and industry research across numerous fields as well as GamCare's many years of experience working across the sector." 
GamCare also emphasizes the importance of delivering comprehensive gambling related training to individuals and organisations and are looking forward to talking to operators about their full range of training programmes.
Read more about the Safer Gambling Standard, or visit stand CPZ7 in the Consumer Protection Zone at ICE London to talk to the GamCare team.