What is 'Responsible Gambling'?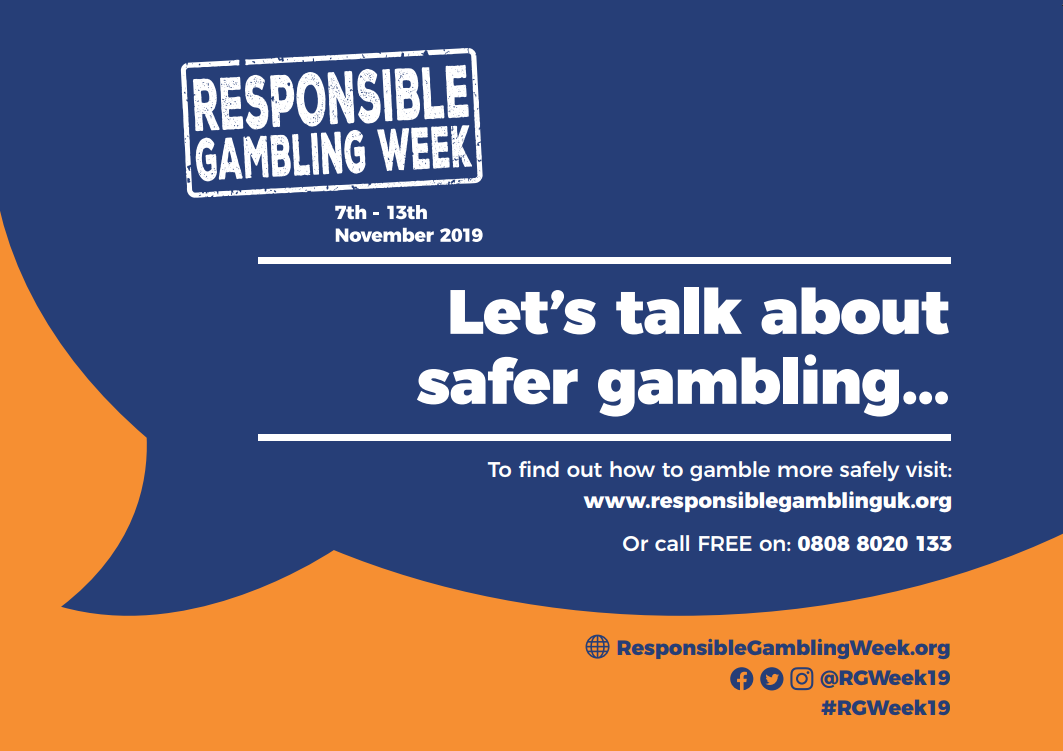 Bethany considers what 'responsible gambling' means this RG Week.
Responsible Gambling Week is an annual event led by the Industry Group for Responsible Gambling intended to create conversations about gambling and how this can be done safely. These conversations might go on within gambling establishments, between customers, within staff teams or across wider stakeholders like policy makers or the general public. To have these conversations, it is important to first think about what 'safe' gambling actually is.
At its core, 'safer gambling' means being able to gamble without putting yourself, or others, at risk of harm. The team at Responsible Gambling Week have put together some pointers to help you to stay safe when you're gambling, as follows:
Only spend what you can afford
Set your limits for time and money
Gambling is not the answer to any problem
Gambling when angry or upset is not a good idea
Gambling shouldn't interfere with your personal relationships
Whilst many people do gamble safely, for some people gambling will cause harm, and there are a range of ways in which this harm can arise. The most common harms are financial difficulties, relationship problems and mental health impacts such as anxiety, stress and depression arising as a result of the gambling. These issues differ for different people and could even change at different points of an individual's life.
It is these individual responses to gambling and the impacts that they can have on your life which make conversation about it so important. If you are concerned about your own gambling, or someone else's, having a conversation about it can really help. One of the biggest impacts of gambling related harm is the feelings of isolation it can cause. People often report to us that they feel too ashamed to talk about it. If you are struggling with your gambling, GamCare is here to help; our advisers are available 24 hours a day, every day through the National Gambling Helpline. Call is on 0808 8020 133 or visit gamcare.org.uk. We also provide a range of self-help resources, plus information about the tools that are available to help you stop gambling.
As part of Responsible Gambling Week, GamCare are offering free training sessions for young people and youth-facing professionals through our youth programme, BigDeal. You can find out more information about these sessions and how to book onto them here.