Shifting the balance on unaffordable lending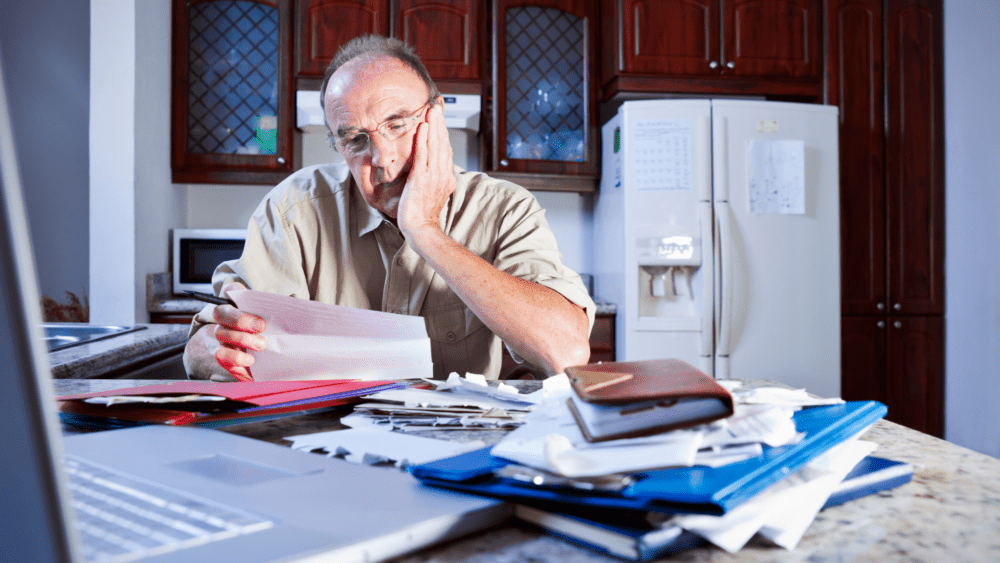 Raminta Diliso, Financial Harm Manager 
---
With the Bank of England forecasting inflation to average around 9% this year, the highest we have seen for 40 years, and a figure set to increase yet further, at GamCare we recognise the acute financial pressures and distress that many across the country are now facing.
Those pressures are, unfortunately, translating into increasing risks for those struggling to control their gambling and levels of debt they incur.
In a recent YouGov survey of 4,000 people commissioned by GamCare, nearly half (46%) told us that they are worried or very worried about their financial situation, a figure much higher amongst those who report losing significant amounts of money gambling (61%).  
Our helpline advisors are increasingly hearing from callers to the National Gambling helpline about how the rising cost-of-living is affecting their lives. In fact, each year, at least two-thirds of callers and those accessing GamCare's treatment services mention some level of gambling debt, with service users borrowing money they can't afford to pay back, often at high interest rates.   
The Gambling Commission's April 2020 announcement of a ban on gambling with credit cards was welcomed across the sector as an important step in the right direction, but it is clear today that much more can and should be done to protect vulnerable customers who borrow to fund their gambling.  Now more than ever, against the backdrop of reforms to the Gambling Act 2005, our audiences are asking to GamCare to work across the sector to tackle unaffordable lending.   
At present, there remains little to prevent consumers from using other forms of borrowing such as overdrafts, loans, cash withdrawals, or riskier types of borrowing such as payday loans and transfers from credit cards for gambling.  Our helpline advisors are reporting that it's not unusual for gamblers to have between 10-20 lines of credit when reaching out to us.  Many, who are often making credit card applications late at night, are using this money to gamble.  
We heard from Ben, an expert by experience, who told us that "to fund my gambling, I used overdraft, personal loans, I re-mortgaged, took mortgage holidays, used PayPal, credit cards and credit card balance transfers. When I sought help, I had 21 listed creditors on my credit report." 
To help creditors understand the impact of this issue and highlight what lenders can do to detect harmful gambling when underwriting credit products, GamCare recently facilitated an Insight Workshop, including participants from the lending sector as well as debt support, gambling support services, academics, policy makers, regulators and trade and standards bodies.  At our workshop, several themes emerged, representing important calls for action.  
First, we heard about the need for firms in the sector to implement programmes of cultural change, with staff awareness and training to better understand how gambling harms can impact their customers.  Staff should be trained to signpost customers to a range of free tools and services to protect people experiencing gambling-related harms – like those offered through TalkBanStop. 
And second, the potential impacts of improving affordability assessments by applying a 'gambling harm lens' when underwriting credit products could be profound. A product may, for example, be affordable today – but a customer's bank statements may indicate an escalating gambling spend.  Whilst financial firms are not the experts in gambling, there is scope for the sector to work even more closely with charities and people with lived experience to better understand harmful gambling.  Through that collaborative work we could help to define a meaningful set of indicators, and interventions.  
Gamblers who are trying to stop would benefit from as much friction as possible, for example through preventing at-risk customers from automated credit increases, including when applying for an overdraft extension or credit card limit, often instantly increased. Time delays between credit application and approval to money going into the account would also give vulnerable consumers breathing space and an option to change their mind.  In turn, blocking gambling transactions via credit card, in line with the Gambling Commission's ban on credit card use for gambling, (which does not currently affect financial services) could support those at risk. Some credit card providers have already implemented this, but this should be standardised across the industry.   
And, where the data shows that a customer may be gambling harmfully (or they previously disclosed they're struggling to control their gambling), credit applications could be taken out of automated credit assessments (i.e., those done by an algorithm) and reviewed by underwriters. All of these measures represent small steps that, taken together, could make a huge difference.  
As John Wightman of the Financial Ombudsman Service told us, "We would expect a lender to be able to justify any decision to provide credit to a customer where it knew (or should have known) about a track record of problem gambling." 
In a positive development, the Financial Conduct Authority (FCA) has recently published the new consumer duty, setting out new rules for financial services firms (including lenders) that will be enforced from 2023 to ensure they improve safeguarding and protections for vulnerable customers when borrowing. Under the new rules firms will be required to plan-ahead, proactively considering customer harms.  
This signals an opportune moment for lenders to consider the recommendations that arose from our event, and to think about other, innovative, ways to prevent unaffordable credit and gambling related debt.  It's important that lenders do more to address this complex, wide-ranging issue to protect vulnerable customers who borrow to continue their gambling.  
Download the full summary from our Insight Workshop (pdf) – this has the key insights and recommendations for the lending sector to consider.