Need gambling support at Christmas? We've got you…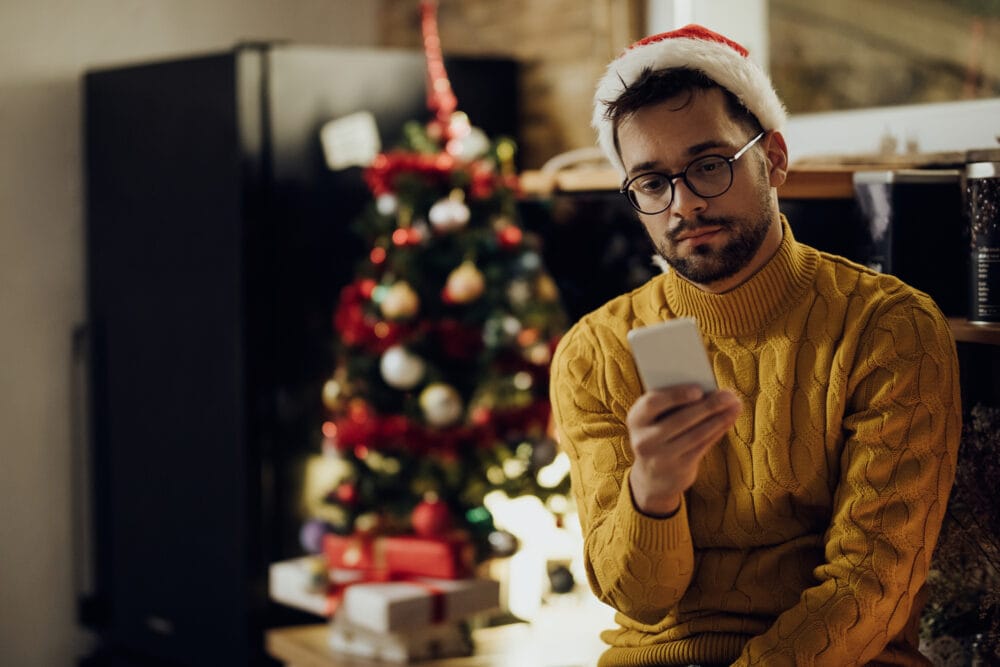 The festive period can be a difficult time for people affected by gambling harms.
We understand the acute financial pressures and distress that many people across the UK are now facing, and how the rising cost-of-living is affecting their lives. Those pressures can, unfortunately, translate into increasing risks for those struggling to control their gambling.   
So if you need support, we've got you.   
National Gambling Helpline
We offer 24/7 free confidential support all year through the National Gambling Helpline, either over the phone or through our live chat.  Our trained advisers will listen to you carefully and encourage you to talk about what is worrying you. Not only is telling someone often a relief, it is also an important first step in dealing with the problem. The Adviser can also connect you with our treatment services across the UK, either face-to-face, online or over the phone. 
Alongside our support and treatment services nationwide, we have many other resources to help you and your loved ones.  
TalkBanStop
Recently backed by ex-England footballer Paul Merson, TalkBanStop combines practical tools and support which you can get in a matter of minutes. The first step is to speak to our National Gambling Helpline.  From there you can get free access to Gamban's blocking software which can be installed on up to 15 devices and will block them from accessing gambling websites and apps.  You will also be signposted the free self-exclusion scheme, GAMSTOP, which will exclude you from all UK gambling apps, websites and direct marketing from gambling companies. 
For extra support, you can now also block gambling payments through most banks and building societies. Find out which banks offer these blocks here. 
Group Chatroom
Our Group Chatroom is a safe space for people to anonymously live chat with others in similar situations, with the support of one of our trained advisors too. You can see the full timetable for the Christmas period below and if you are interested in attending, you just need to register as a user first – find out more here.
| | | | |
| --- | --- | --- | --- |
|   | 1pm | 8pm | Other |
| Friday 23 December | | | |
| Saturday 24 December | | | |
| Sunday 25 December | | | |
| Monday 26 December | | | |
| Tuesday 27 December | | | 7-8pm: Family and Friends chatroom |
| Wednesday 28 December | | | |
| Thursday 29 December | | | |
| Friday 30 December | | | |
| Saturday 31 December | | | |
| Sunday 1 January | | | |
| Monday 2 January | | | |
| Thursday 5 January | | | 7-8pm: Women's chatroom |
Self-Help Resources
We also offer our free online treatment course, GameChange, for those who are concerned about their gambling behaviour, supported by regular contact with one of our trained practitioners. The course, which teaches useful and practical skills, has been designed so you can work at your own pace, wherever is most convenient for you, over the course of eight weeks. 
Our self-help resources can also help if you want to change your relationship with gambling, these are available to download and/or print. 
You can speak with our Advisers one-to-one over the phone or on live chat 24 hours a day, every day of the year. Call us free on 0808 8020 133.