5 signs for students to be mindful of when gambling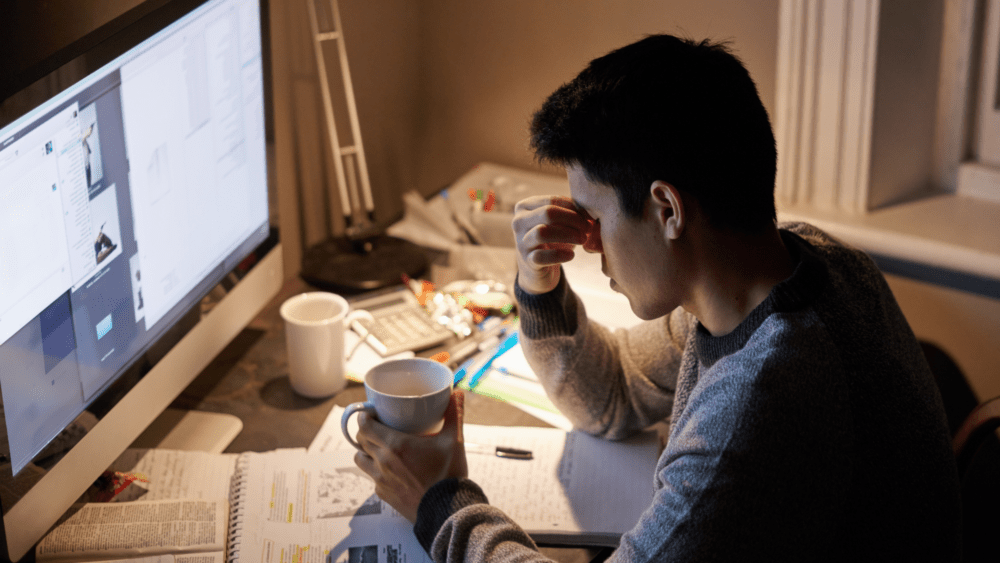 Students have been descending on university campuses once again for this year's Freshers Week. Our Lived Experience & Participation Manager, Ciaran, highlights the key signs students should be mindful of when gambling at university…
Many freshers will naturally be looking to dive into new experiences as they kickstart their university life. Research from Blackbullion shows that 75% of students are worried about their finances and 13% of students have gambled in the past year.
Some students, like some adults, may think that gambling is a quick way to cover rising energy bills. However, it's important to remember that gambling is not a way to make money. And while some students may think gambling could be fun or exciting, there are things to be mindful of to ensure it doesn't go too far, particularly with new student loans and financial commitments later in the year.
For any students who are gambling at university, here are five signs to be mindful of:
1. Preoccupation
Often thinking about or planning to gamble can be one of the early warning signs that gambling could be harmful. It can affect your studies by distracting focus away from assignments or taking your attention away from important lectures.
2. Withdrawal
Removing yourself from social and professional situations so that you can place a bet is another warning signal that your gambling might be going too far, and that the urges to gamble are potentially harming other areas of your life.
3. Escape
Student life can be overwhelming at times, and you might feel like you want to escape it for a while. Using gambling as a coping mechanism is a sign of harmful gambling and can lead to losing significant amounts of money.
4. Chasing losses
The main motive of gambling is to win money but during a gambling session, that motive can change. Chasing losses is where your motive from winning money changes to winning back the money you have already lost. This can be dangerous and lead to significant losses.
5. Lying
If you find yourself hiding how much you are spending or lying about the amount of time you are gambling, or perhaps asking for money to cover bills that you are spending. These are just some signs that gambling is harming your life, and possibly risking your relationships with family and friends.
If you are experiencing any of these issues and want to talk to someone, call the National Gambling Helpline now on 0808 8020 133 and speak to one of our advisors.
We understand that university can be a stressful time for students, we've put together some a list of some places students can turn to get support for their mental health here.
You can also join our 
Youth Advisory Board
for the chance to be at the heart of decision making in GamCare for young people. Just register your interest
here
.