Ending Violence Against Women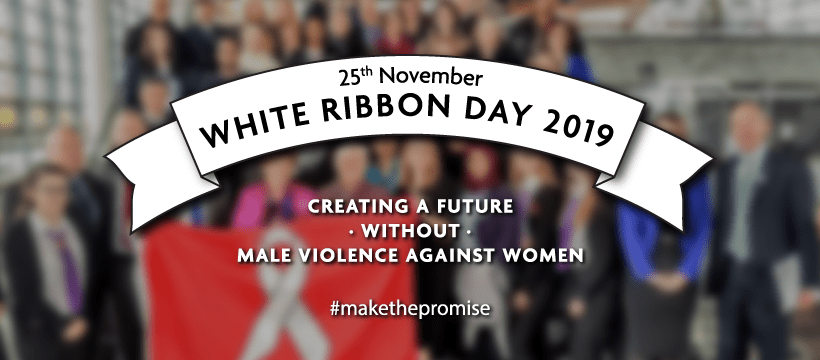 Bethany examines the link between problem gambling and domestic violence ahead of White Ribbon Day.
White Ribbon Day occurs on the 25th November each year and is dedicated to ending male violence against women. This year the campaign encourages men of all ages to #makethepromise to never commit, excuse, or remain silent about violence against women.
There is an established link between domestic violence and problem gambling. A 2016 report by the University of Lincoln found that those who gamble are more likely to act violently towards their partner, with 45% of participants struggling with problem gambling having been in some form of physical fight in the last 5 years. We also know that 25% of women and 14% men in the UK experience domestic abuse during their lifetime, and that only a minority of this is reported to the police
Gambling and domestic violence are also closely linked because of the effect they can have on someone's mental health. Those who struggle with gambling problems are more likely to suffer from low self-esteem, stress-related disorders, anxiety and depression, and abuse is also widely recognised as a cause of these issues.
Gambling is also used by people to escape other issues in their life, such as mental health problems and relationship issues. For women especially, gambling may offer escapes from difficult emotional experiences, such as domestic abuse. In any of these situations, gambling is never the answer and whilst you may feel that it provides a temporary escape, it will only make these issues worse over time.
If you need support, GamCare can help. Our Women's Programme is dedicated to supporting women who are affected by problem gambling, whether this is their own of someone else's. We estimate only 1% of women being affected by problem gambling reach out for support, which is why we are working to help more women to feel safe and comfortable finding the help they need.
If you need support with your gambling, the National Gambling Helpline is available 24-hours a day, every day. Our advisers will listen to you and help identify the best support that is available to you. Call free on 0808 8020 133 or live chat with us now.
If you or experience domestic violence or know of someone who may need support, the Domestic Violence Helpline is also open 24-hours a day, call now on 0808 2000 247.