Chatroom with our Money Guidance Team for Debt Awareness Week 2023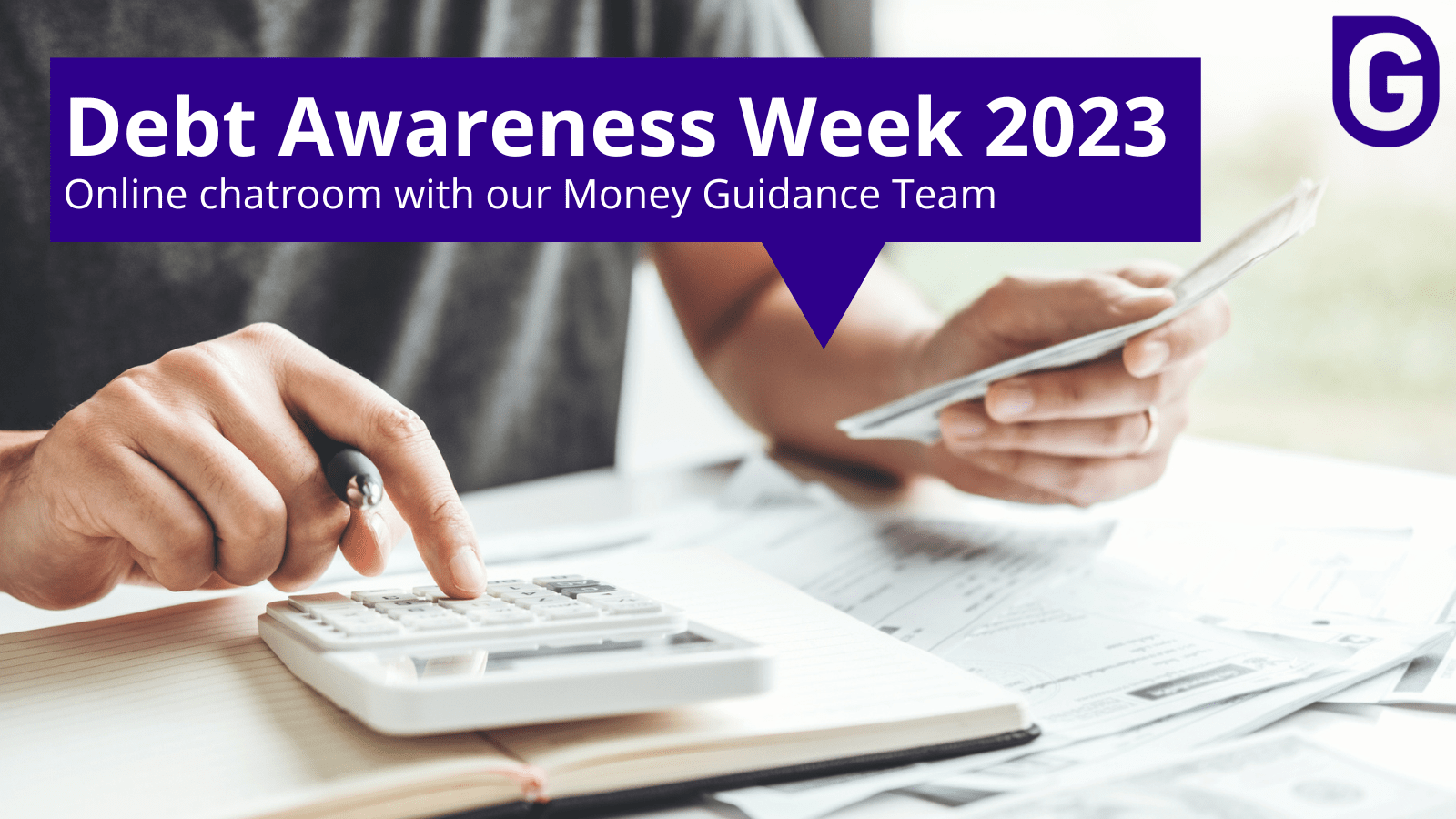 We are all facing

increas

es

in the

cost-of-living

, including rising fuel and food costs, higher interest rates and rises in bills such as rent and Council Tax.

We understand how hard it can be to

manage and many people are

finding themselves

with unm

anageable debts

.
Debt Awareness Week, run by the debt charity StepChange, is an annual campaign that aims to put problem debt and free advice on the agenda. This year's Debt Awareness Week is 20th – 26th March 2023 and the focus is on how debt can happen to anyone.
You are not alone. Free debt advice is available and it is important to reach out to get that help as soon as you can. You will not be judged, and the debt adviser can go through the different options which are available to you. Find out more about how to get free debt advice from our new factsheet on debt advice and support.
Taking control of your budget and finances can be a step toward taking control of your debts and that's why, on Tuesday 21st March 2023 from 8pm – 9pm, money guidance experts from our Money Guidance Service will be hosting a session in our online Group Chatroom. 
The session will be a safe space to discuss budgeting and money-related issues, learn more about the support and help available, and for those affected financially by gambling-related harms to be able to ask questions to the experts moderating the chat. 
To take part in our Group Chatroom, you need to be registered as a user. When you register, we'll ask for a username. It isn't necessary to use your real name or any identifier as a username, as your username will be the only information publicly displayed whilst messaging on our Group Chatroom. This means it's possible to be anonymous. 
Once you are registered, open the Group Chatroom page after 8pm on Tuesday 21st March to begin chatting.
The National Gambling Helpline gives confidential advice and support to anyone affected by gambling in England, Scotland and Wales. You can speak to us for free, 24/7 on 0808 8020 133, or online.